Argentina Travel Guide – Part 1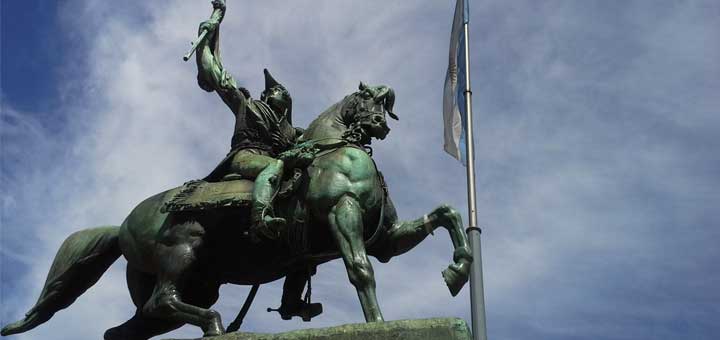 Argentina and its passionate and vibrant charm make the country the perfect destination for an exciting and definitely exotic holiday for everyone! Argentina is a home of interesting, exciting and cool cities, endless Pampas, fascinating landscapes and the mesmerising Patagonian glaciers. The natural heritage in this peaceful yet exciting piece of the planet is what attracts a lot of tourists and travellers from around the world. Adding to the outstanding nature the fact that Argentina offers a long list of cities and places that definitely worth visiting because of the vibrant and vivid culture of the country, you definitely would like to consider the South American country as one of your future holiday destinations.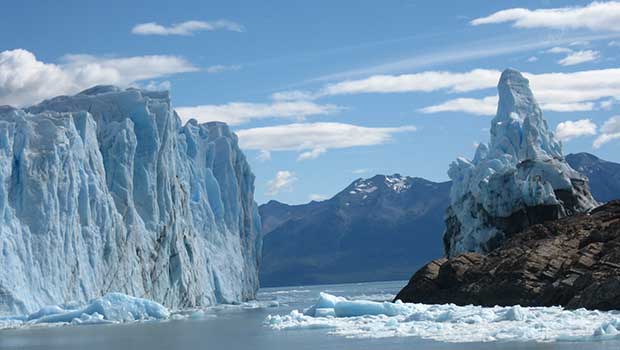 Why is Argentina one of the top destinations, when it comes to natural wonders and mesmerizing landscapes and views? The country is stretching its wonderful lands from the Tropic of Capricorn right to the tip of Antarctica to uncover a staggering diversity of views and nature's beauty, including lush wetlands of Litoral, bone-dry Andean plateau, the end-of-the-world archipelago of Tierra del Fuego, the verdant flatlands of the Pampas, the dramatic steppe of Patagonia and a lot more emblematic and worth visiting pieces of earth that will leave a vivid and exciting memory even with many years passing by. Argentina is both a traditional South American country, but at the same time, thanks to its differentiated land- and cityscapes, the country has its own and very special charm that cannot be experienced anywhere else.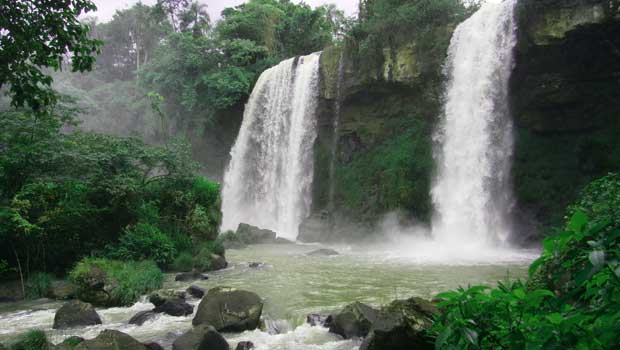 Argentina might not look or same as the typical exotic destination of the continent because it differs a bit with a strong European influence left here to mix with the passionate South American culture. Many people would tell that Argentina is the most European of all American countries and they will probably be right. But this can work only in your favour, because the country is nothing but unique, escaping all the American clichés and offering its own, one-of-a-kind character and an experience that you will enjoy for sure. Argentina is embodying and characterized by proud and defiant passion and when visiting the country, you will surely be impressed by the many aspects of the country, its distinctive culture and its curiosity about the outside world. And if you are seeking for some clichés, you won't be left disappointed, football, politics and hectic and dynamic life are really a big time here!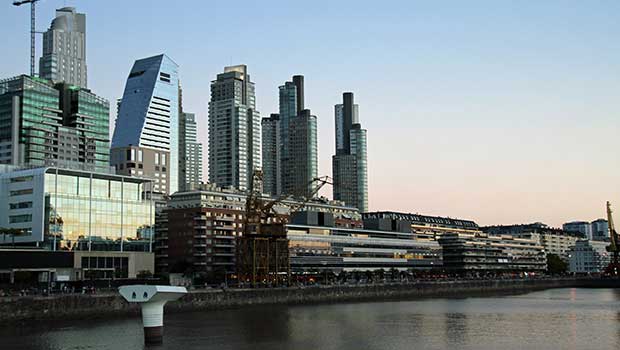 When talking about Argentina, you are most surely envisioning in your mind the dynamic, vivid and vibrant city of Buenos Aires, which is definitely a top destination on the continent of South America. The city is so impressive and fascinating that it is even harder to recommend you certain must-visits, although there are many here. Simply wandering around the city and soaking up this distinctive culture is more than enough to guarantee a really special and memorable experience.
Buenos Aires is a big metropolitan city divided into many neighbourhoods (here these are called barrios) and you will find them all very different, but very charming, each one of them oozing with character and uniqueness that will wow you a lot. If you are planning a slightly longer and more exciting holiday, then some of the other main cities in the country worth visiting are Salta (in Northwest), Rosario (the birthplace of Che Guevara) and Ushuaia (the world's most southerly city).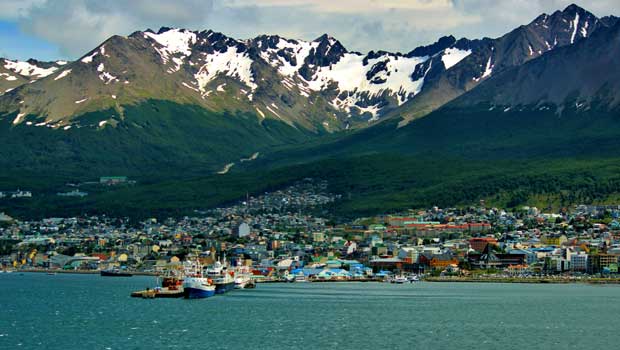 But the country of Argentina is not only oozing with charming and distinctive cities, but also with nature's heritage that can been neither seen nor experienced anywhere else. Such a diverse wildlife covering the luscious Argentinean lands make it hard to not want to wander around and simply witness how powerful and beautiful nature could be. In fact, wildlife is not only amazing but very funny with all those monkeys and toucans in the northern jungle that are hopping from one tree to another, the antics of friendly penguins into the icy South Atlantic, hundreds of bird species (including the rare Andean condor species and three varieties of flamingo), the fascinating and bit scary pumas, armadillos, llamas, foxes and tapirs roaming the country's forests and jungles and so much more!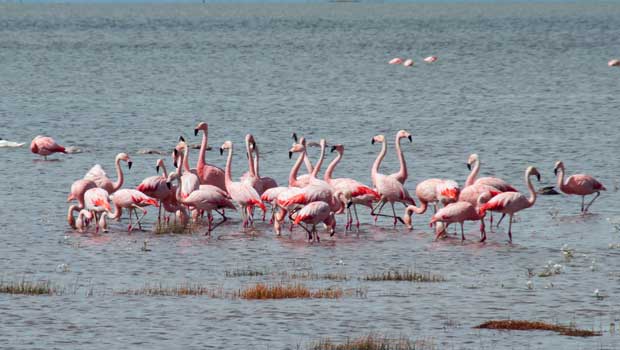 The perfect backdrop for enjoying all those rare, exotic and very beautiful animal species are the lush tea plantations, the salt-flats, the palm groves and icebergs, the impressive waterfalls and so much more. This is a land, where nature is at its best and most powerful, indeed. Do not miss to visit as much national nature parks and reserves too, because if Argentina does not manage to leave you wowing around, we simply don't know what possibly could!
One of the best parts of travelling to and in Argentina is the well-developed infrastructure that allows you getting around and enjoying all the beautiful cities and landscapes. The main driver for the infrastructure to be maintained that well is many decades of well-developed tourism. Thanks to the European influence, the rising domestic tourism and the increasing number of boutique hotels, the number of amazing, cosy and charming accommodations is ever so growing.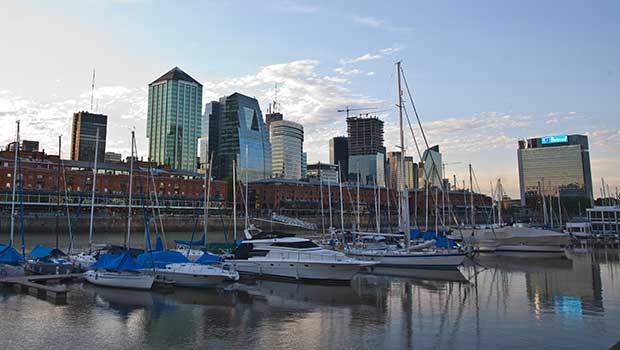 If you are up to some more special and exciting experience, we recommend you rent a beautiful rancho that here in Argentina is known as estancias and enjoy a 5-star holiday as in a luxury resort. In most parts of the country tourism is that well-developed that you can rely on the service of reliable and experienced tour operators that will not only help you explore and make the most from your visit, but also suggest a number of outdoor adventures that are fun for the whole family, such as horse riding or skiing, or some of the more exciting and adrenaline-rising one like trekking, whitewater rafting, kayaking, hang-gliding and more.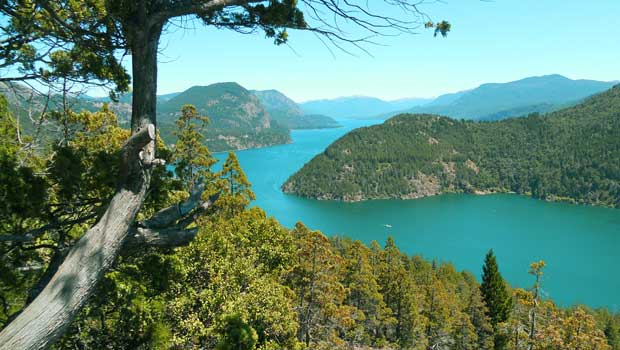 However, if you are not that interested in extreme adventures, there are many options that contribute to a peaceful and romantic getaway, such as wine tasting, birdwatching and the fun photography safaris. In fact, there is so much to be done, seen and experienced in Argentina that is almost impossible to fit everything into one trip, but that will be more than a good reason to start planning your next time visiting the country.