Explore Moscow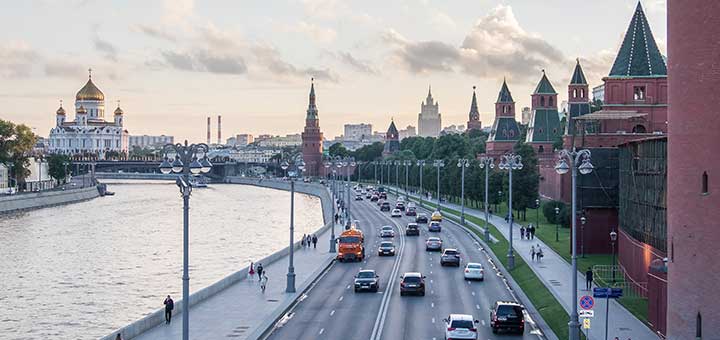 Vibrant, energetic, hectic, Moscow is the European metropolitan and cosmopolitan capital city that never sleeps and is 24/7 buzzing with life. Its outstanding and unique atmosphere and spirit is the perfect blend of Western Europe and the Eastern world. In Moscow you can see the perfect juxtaposition or the pure balance between old and new – magnificent castles and enchanting cathedrals live along with the remnants of the Communist rule in the shape of Soviet-style buildings and all these share the tourists' admiration with modern-style cafes, restaurants, and a contemporary art scene.
When the sun sets down, Moscow morphs into a hectic bundle of nightlife scene that rivals the biggest cities in Europe and the USA. While recent political tension between Russia and the Western world, unfortunately, threw a shadow over the largest country in the world, the spirit and energy of Moscow is so outstanding and buzzing that not a single tourist and visitor from anywhere in the world seems to be bothered. For one more time all these proofs that beauty and travelling cannot be a subject of political decisions, limitations, and hate. Considering the World Cup championship and the unbeatable, unique, and frenetic beauty of Moscow, the cosmopolitan city continues to attract people from different backgrounds and walks of life… and continues to make it hard to leave! So maybe it is about time to include the Russian capital city to your next destination and holiday planning. Here is what to include into your Moscow checklist.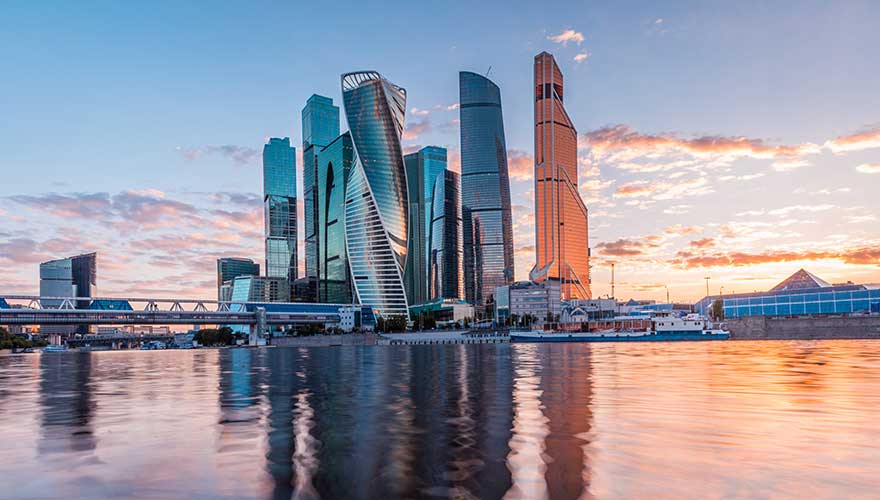 Moscow is certainly a city that will attract and won't leave disappointed all your senses. There is something wonderful and interesting for everyone. An exciting and often impressive mixture of the expensive bars of the mega-wealthy ones to the "ancient" Ladas still buzzing on the city's big boulevards, the little grocery stores selling locally sourced products share a street with flashy nightclubs, while the residents push their way onto Moscow's outstanding marble-clad underground/metro, the simple everyday life in Moscow is already a piece of art worth admiring and experiencing.
Moscow's population are people very proud of the centuries-worth history of their city and their homeland in general and there is a lot to be proud of, indeed. Ancient old history and the spectacular past of Russia is reflected by even the smallest buildings hidden in forgotten cobbled streets, a magnificent and unique culture is inescapable from every corner of the city. Moscow is, indeed, the best introduction to the country's past, a living and breathing museum of Russian history and culture throughout all centuries of its glorious past. With its priceless tsarist riches, there is an easy thing to guess that Russians are not the kind of people who love to be limited and simple.
On the other hand, the Soviet architecture and style are bringing some contrast and controversy. While not a world-renowned one, Russian cuisine is certainly the one that offers a lot of surprises and there is a big chance that you will find your next favourite meal here. In case you are not that much of a Russian culinary fan you will still be able to enjoy every meal thanks to the hospitability and friendliness of the locals who turn every visit to a restaurant into some kind of a very important celebration and a special occasion.
While the city could be a bit too intimidating and overwhelming for a first-time visitor, mostly because of the language barrier and Moscow's chaotic and way too dynamic spirit, this capital is definitely one of the world's most exhilarating and outstanding ones, so make sure to stock up on a lot of curiosity and adventure-seeking spirit and dive into exploring this wonderful place.
What should you not miss?
Naturally, the visitors of the city are mostly attracted by the heart of Moscow – the Red Square. The vast quadrangle is certainly a home to some of the most beautiful buildings in the capital including the St Basil's Cathedral and its colourful domes, one of the emblematic symbols of Moscow, Kremlin which is the political heart of Russia and a home of the country's parliament. Stepping inside Kremlin is a must because you do not have to miss the Armoury Chamber where some of the most unique and important Russian riches, jewellery, armour, and the unique Faberge eggs are stored in a glittering display.
Head west from Kremlin along the river and you will reach to the impressive Cathedral of Christ the Saviour. This magnificent building has been demolished during the Communist rule but later on emerged from the ruins and rebuilt in 1994. Across the river lays another must-visit which is the Tretyakov Gallery that houses the world's finest collection of Russian arts. The New Tretyakov Gallery is yet another place that houses displays of 20th-century and more contemporary works. In case you are a book lover and enthusiast, you would not want to miss the Tolstoy Memorial Estate where the famous Russian novelist wrote the infamous War and Peace. A stroll around Patriarch's Ponds will transport you mentally and literary to the opening scene of Bulgakov's The Master and Margarita.
What to eat?
As it was already mentioned, Russian cuisine is not particularly world-renowned but it has some very interesting and delicious offers, as well as some more quirky and unusual choices. In addition, Moscow is bursting at the seams with some more artsy and atmospheric cafes, as well as fusion and modern restaurants and international cuisine spots. In fact, in Moscow, there are places to eat out suiting everyone's budget and taste. To name just a few of Russia's most beloved and emblematic dishes, you should definitely give a go to borscht, a beetroot soup usually prepared with beef, the infamous pelmeni, which are dumplings that are prepared with different stuffing and always served with sour cream, beef stroganoff prepared with sautéed pieces of beef in a mushroom and cream sauce.
In case you would like to try out some traditional and historic Russian dishes you should definitely visit the elegant Café Pushkin which will win over your hear not only with the food served but also with an interior and atmosphere. A hugely popular and beloved dish in Russia is plov, as well as a number of other dishes inspired or directly taken from the cuisine of the former Soviet republics such as Uzbekistan, Georgia, and Armenia. Georgian cuisine is the ultimate soul food in Russia and you should definitely try khachapuri, bread stuffed with oozing cheese, and khinkali, the delicious meat-filled dumplings.
What to experience?
There is no Moscow trip that is completed without a visit to the Russian banya, which is very old tradition similar to a sauna in a wooden hut heated with firewood. A visit to banya is particularly recommended after a night out with a lot of drinks and vodka because it helps you cure and sweat out all toxins. A true rebirth is, however, achieved after a session with venik or beating the body with a bundle of birch twigs. It may sound scary and barbaric at first but it really helps for relieving the stress and tension and boosting the blood circulation. The banya experience is followed by a dip into a freezing cold water pool that is known to have a lot of benefits for the whole body. Indeed, Russians are pretty hardcore compared to the traditional and relaxing SPA as we know it but considering how good they are at surviving some of the most serious winters in the world, we have nothing else to do but believe them that they know a bit more about how to be healthy. For an ultimate banya experience make sure to head to Sanduny, which is Moscow's oldest and most authentic to this date public bathhouse.