The Best Honeymoon Tips Shared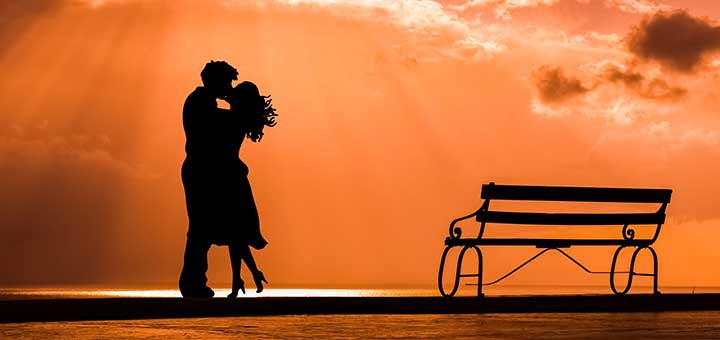 As if planning and organising your wedding wasn't stressful enough, you definitely don't want to go through the same organza-wrapped hell of planning your honeymoon all over again. After all, honeymoons are created to be this extra relaxing and wonderful slot of time in your life that everything must revolve around the idea you and your lovebird feeling extra amazing. As good as this sounds, many people fall into the trap of stressing even more when organising and planning their honeymoon. The pressure of making this trip extra unforgettable is certainly taking a lot from the whole experience and here is where the general idea of honeymoons is lost.
The whole concept of honeymooning is feeling good and celebrating love, it is not about bragging with pictures of all those amazing places on Facebook, not about comparing with other honeymoon experiences and not about winning the price for the best-organised honeymoon of the year. So sit down for a while and have a think – what will make you and your partner really, truly happy and relaxed? Once you decide on the destination and the overall experience you want, you are left with just a bit of organising and planning around. Once again, you can fall into the trap of stress, or you just can follow our simple tips and tricks and worry about nothing!
Have a budget
Having a budget is your best friend. We know that putting a price tag on your honeymoon experience might sound bad and that you want to have the best time in your life, because you (usually) have a honeymoon only once in your lifetime, however, remember that honeymoons can get very expensive and after an expensive wedding this all could get a bit too much. You don't need to end up in debt, so better be honest with yourself and start off by deciding how much you are able to spend. Then continue with what is the best experience you can get for the money you are able to spend. Finally – stick to your budget!
You cannot afford it – what to do?
You are most probably going to desire to visit an amazing place for your honeymoon, but often it will be hard to afford it, if not impossible. Here is where the honeymoon gift list comes into play, or as we love to call it – the modern day fairy godmother. Forget about wedding presents as vases, plates and a whole mountain of things you really don't need. It would be much better if your wedding guests are able to gift you with experiences. To make things even clearer and better organized, you can use services such as Buy Our Honeymoon, where you can list all the activities and things you want to do, the place you want to visit, etc and your guests could "buy" these for you as a wedding gift, or contribute towards.
Leave room for the unexpected
Honeymoon getaway brochures will set your mind for a certain experience and as much as we like the idea of the whole journey being well-organised, it might not live up to your expectations at the end, or simply turn out to be not your kind of honeymoon. So think beyond the brochures and leave some extra room for surprises, be initiative and when you want to do something – just do it, even if it is not suggested in the brochure! If you are after something a bit more unique, something that meets your partner's and your requirements better, use the travel agency brochures as a stepping stone but make sure to add something from yourself and you will end up with the unforgettable honeymoon you desire.
Shout it from the rooftops
Don't be shy and make sure you tell everyone everywhere that it is your honeymoon and you will be surprised by how much people are willing to make this an unforgettable experience for you, also how many little and pleasant surprises and bonuses you can get! Tell travel agents, flight attendants, write it on every enquiry form and booking you fill in, etc. and leave the word honeymoon to do its job and open new doors that wouldn't usually be open for you. Things like free hotel upgrades, a welcome bottle of champagne, candlelit romantic dinners and baths with rose petals are a routine for honeymooners that are not shy!
There are no rules
When it comes to your honeymoon, your post-wedding holiday, your special experience, there are really no rules. The only thing important is that your partner and you feel good. Do not compare, if you can afford to go to the Maldives, but you really don't want to – don't go! You want to spend your honeymoon in a non-popular little town – do it! You want to have your group of friends with you and turn this into a fun holiday – do it! You want to backpack across Asia for a few months – do it! It is YOUR honeymoon and you decide!
Check the forecast
All the enthusiasm about your honeymoon could carry you away to the extent you start forgetting the basics. Checking the forecast is definitely something important. The fact that you have a lovely wedding on a warm summer night does not mean that it is summer and it is warm at your holiday destination too. So before you start booking anything, better check what the weather will be for the time you are travelling. If you desire a particular destination, but the weather forecast is not really that promising by the time, consider going on a honeymoon once the weather gets better.
Insurance for a peace of mind
Of course, thinking beforehand that something bad is going to happen, while you are on your honeymoon, is definitely a wrong set of mind. However, accidents happen all the time, no matter if it is your honeymoon or not and in order to have the peace of mind that everything will be ok, considering an insurance is a good thing.
Changing your name
No, we are not talking about going incognito on a honeymoon, unless you are not some kind of big Hollywood star, but if you are going to change your name when you get married, make sure that the name on all documents is matching, so you can save yourself a lot of nerves and headache. Change all the documents with your old name before travelling and making the bookings.
Budget-friendly flights
We understand why many honeymooners get a bit too gaga and extravagant when planning their honeymoon holiday. However, keep it real and reasonable – in case your budget is not bottomless, you better avoid the first and business class flights, no matter how good they sound and how much you deserve it. Do not spend the majority of your budget on an expensive flight! We understand that you want to feel like royals the entire time, but often your budget will not allow that, so better flight in economy class and use the extra money for really good experiences and even extra days, while you are at the new place.