Top 10 Favourite Destinations of our Favourite Vloggers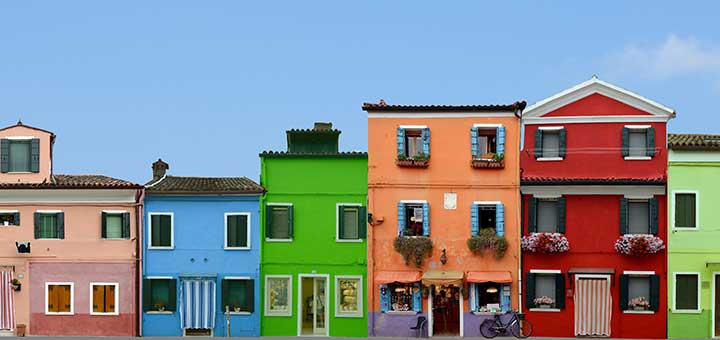 The whole world is one wonderful, mesmerising and beautiful place and there is hardly a corner of the world that does not worth visiting and exploring. In fact, there is an adventure and an exciting view behind every corner and it would be simply a waste of time, if you do not pack your bags and go ahead at least one amazing place a year! However, if you are not that much of a traveling heart, or you simply are on a tighter budget, there is still a great chance to discover a lot more new and attractive places around the globe, without even leaving your room, or spending a little fortune! Do you wonder how to make this happen? It is easier than you can ever imagine! Just check out the latest videos created by your favourite vloggers and this will be your ticket to new and exciting places under the sun!
Gladly, the vlogging culture is progressing and surely taking over a big part of our everyday life. While there is no better thing than traveling yourselves and seeing all the beauty surrounding us with your own eyes, videos dedicated to places and traveling are, indeed, a very good alternative to those of you, who cannot lest the comfort of their own city or town. Just like a window that opens to many wonderful adventures, vlogging is the act of sharing someone's opinions, attitudes and beliefs about a certain place and a great opportunity to visit all those wonderful places, without actually visiting them, or to look at in a new light to the places you have already visited, through the eyes of your favourite online people and agenda setters. So if you are intrigued by the idea of traveling through vlogging, here is a short list of the top 10 of the favourite places around the world that vloggers often love to visit and share information about!
Monaco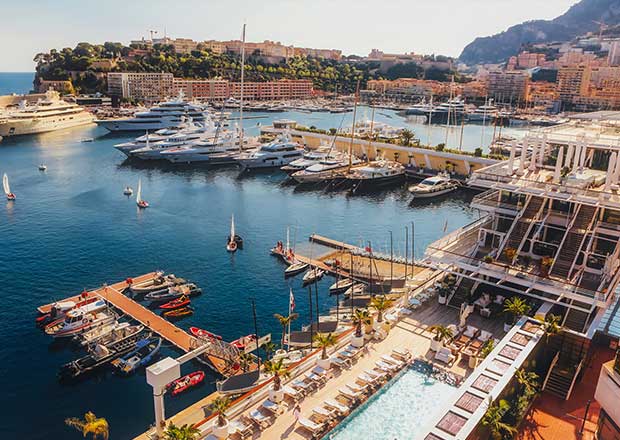 There is no way to mistake Monaco with any other place in the world – the city (or country) is the perfect blend of all classic European traditions and brings the authentic European spirit you can find and enjoy on every little cobbled street there. The distinctive beauty of Monaco is simply irresistible, while the natural and effortless class of this place is simply mesmerizing. Definitely a picturesque setup for all kinds of vlogging videos and Instagram posts, there is no wonder why so many vloggers are attracted to Monaco and dedicate their videos to this amazing dot of class, style, elegance and beauty on the world map. The tiny principality is recognized with one of the strongest European economies and an impressive progress, so you would like to be prepared for pretty high prices and charges there. However, if you are visiting Monaco through the lens of your favourite vlogger, money is the last thing you need to worry about.
Greece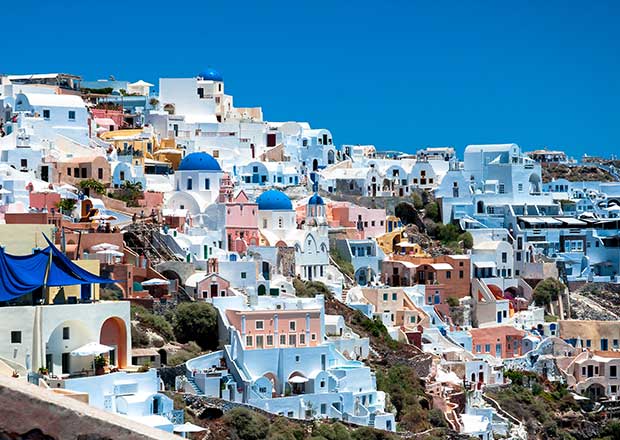 When it comes to the question where do popular vloggers love to take a break from their everyday life and spend a couple of unforgettable summer weeks, Greece is totally the first thing that pops to our mind! Greece is truly a blessed land with plenty of amazing islands, holiday spots, historical monuments and dramatic landscapes, but what attracts people in general and vloggers, to be more specific, to this wonderful land are the breathtaking beaches! Spend your summer on some of the best beaches in Greece by checking the latest videos from your favourite vloggers!
Iceland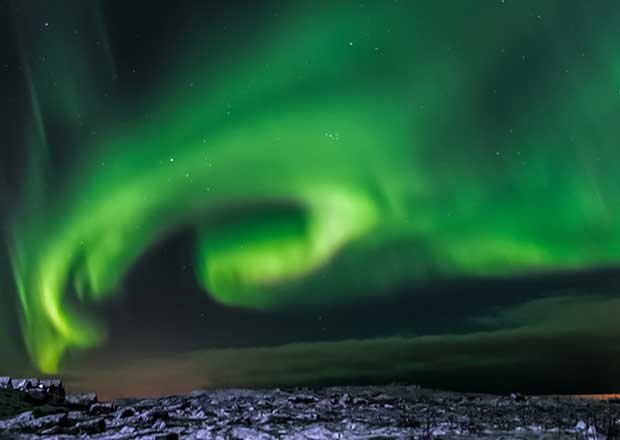 This might come a bit unexpected to you, but Iceland as a holiday destination gains more and more popularity with every other year. Maybe because the non-traditional and unique character of the country, or the choice to visit it as a vacation spot, maybe because the quirkiness of local traditions and food, and maybe because vloggers are always in a search of unusual and special places to share with you, but Iceland is definitely attracting a lot of online content makers in the last few years. So what better way to explore the distant and quirky country, than checking a few videos?! Resting on the edge of the Atlantic Circle, where you can expect volcanic activity, fairytale-like blue lagoons, dramatic landscapes and bubbling hot springs, Iceland is surely worth visiting… even through the laptop screen!
Italy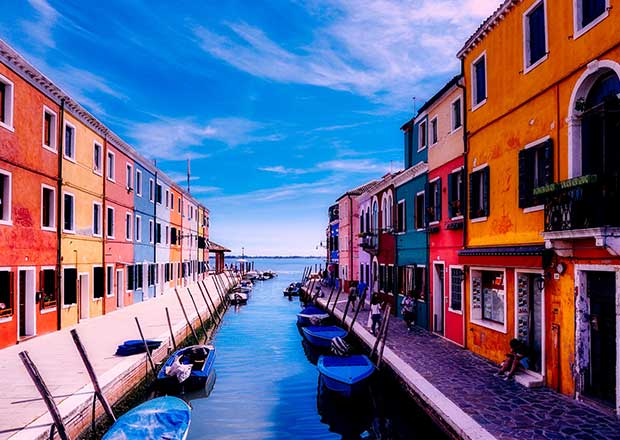 Back to the classics and as if anyone needs a reason to visit and enjoy Italy! A country that blends all wonders and charms of the world, of life – history and natural beauty, picturesque landscapes and mesmerizing architecture, finger-licking good food and a warm welcome, Italy is truly very vast and diverse, however every corner and step in the country is simply amazing and beautiful. There is no human being existing on this planet, who is not capable of falling in love with Italy and vloggers are really not making an exception!
France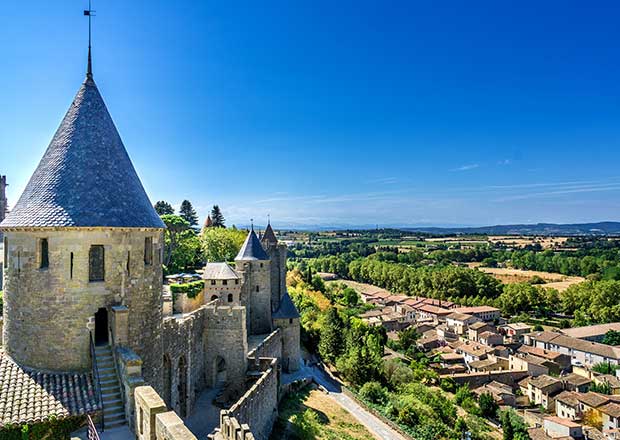 It would be truly a hard choice, if you try to choose between visiting Italy or visiting France, but the best thing is that you do not have to make this decision and you visit both amazing countries thanks to your favourite vloggers. Vloggers are simply attracted to France as they would be attracted to a magnet and there is no wonder why – every inch of this great country worth at least a picture and a whole video would hardly catch and illuminate all the beauty of France. A charming, romantic and atmospheric piece of land under the sun, France is totally a dreamy destination for everyone that blends everything in one place – the mesmerising Paris, the picturesque Provence, the glamourous southern coast and the breathtaking winter resorts!
Morocco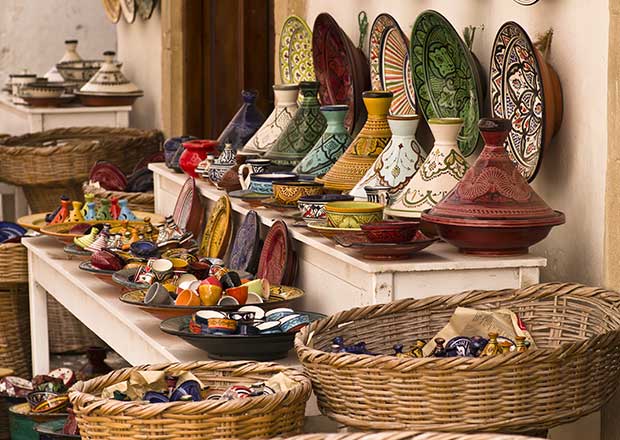 There is hardly any chance you would not fall in love with Morocco, especially if you see the exotic country through the lens of your favourite vlogger! Simply envision all the hidden little streets that form a labyrinth across the Moroccan cities and towns, the colourful and buzzing with life street bazaars, the thousand different treasures like spices, rugs and what not you can collect and keep as a treasured memory, the breathtaking beauty of the hidden riads, the infamous Majorelle Garden of Yves Saint Laurent and so much more that awaits you to explore it and enjoy it!
The Maldives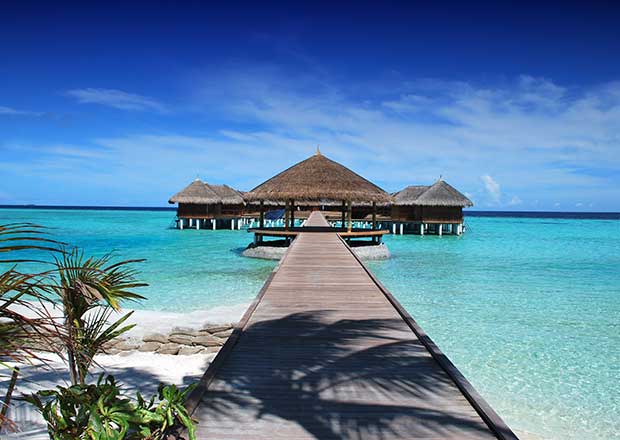 Here is the embodiment of the perfect summer holiday – The Maldives are, indeed, a dreamy summer holiday for every person under the sun and definitely a dream come true for many vloggers. In case you have ever wondered what it would be like to visit and enjoy this paradise land, to soak up the sun whole day, while lying on the beach and looking at the crystal clear turquoise water and sip on an exotic fruity cocktail, you can always check the latest summer video by your favourite vlogger and it would be easy to imagine. After all, it is a hard life and someone has to live it, so let's say a big Thank you! to all those vloggers spending their time on the Maldives!
Los Angeles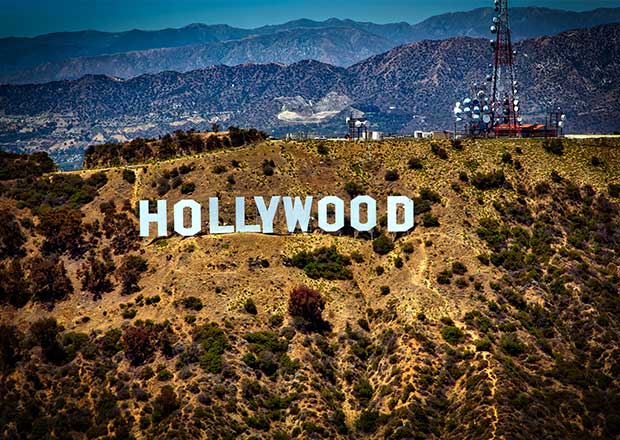 What would attract a vlogger to Los Angeles… well, is the fact that LA is actually the Mecca that gathers vloggers and creative people from all around the world simply not enough? With the most popular brands in the world gathered in LA and plenty of things to do, try and enjoy in this metropolitan city, it is not hard to assume why vloggers really love to visit the city, but don't get us wrong – Los Angeles is truly a wonderful place to visit and offers a lot of charm to enjoy even if you are not a vlogger. Friendly, liberal, creative, with an entrepreneurial spirit, fun, innovative, always on top of trends, or more like creating them, LA is surely a spectacular, attractive and exciting place and a compact blend of oceanside charm and a culture all about the glamour and self-expressing.
New York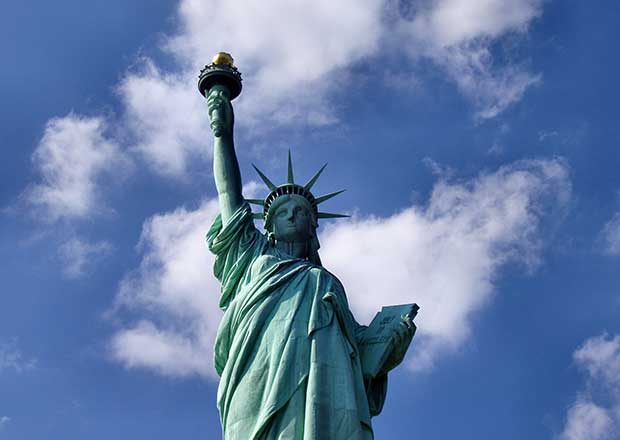 We simply cannot miss including another American metropolitan city to our ranking and vloggers simply cannot deny the fact that New York is one of their most favourite and preferable destinations. Why not? Simply imagine all the great things you can do, experience and see in this city that never sleeps, a buzzing with life and vibrant place! Furthermore, if you are fan-girling or fan-boying vlogging, you are most probably enjoying TV series and movies too and New York is one of the most popular settings for hundreds of your favourite episodes and movie scenes!
South Korea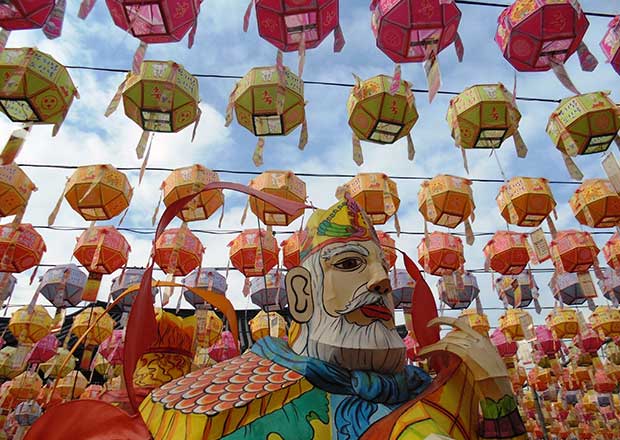 If you are a fan of the whole YouTube culture, you are most probably familiar with the whole buzz around the Mukbang culture (another popular video content genre you can find on YouTube) and you know that its origins come from South Korea. Maybe this is one of the reasons why the country gains a lot of popularity as a travel destination in recent years, but whatever the reasons, one thing is absolutely sure – South Korea is a country of a lot of cultural, historical and natural beauty, exciting traditions, amazing cuisine and very friendly people.