Bangkok Travel Guide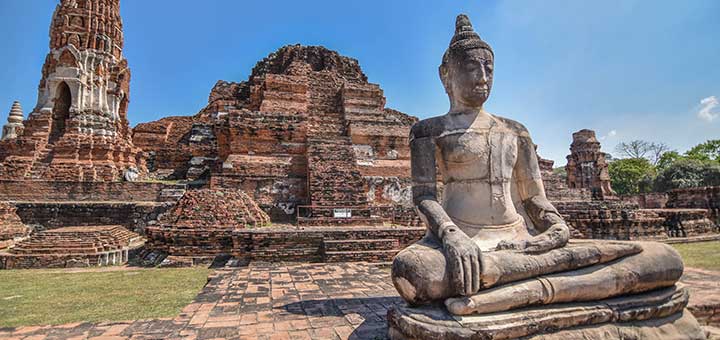 When you are in Thailand it is a must to visit this charming, vibrant and cosmopolitan city. Bangkok will welcome you with its shining skyscrapers, historical temples and luxury hotels. Bangkok is also the main gateway for international tourism in the country. Past, present and future are harmoniously intertwined here. Visit the floating markets, ride the famous tuk-tuk, explore the city's nightlife or bargain price while shopping and you will get a pretty limited picture to what Bangkok really is because this metropolitan Asian city gathers all charms and wonders of life altogether in one place.
Bangkok is the capital of Thailand since 1782. The city is the political, economic and social centre of the country. It keeps the glorious past and historical sites and temples and at the same time continue to develop new cultural and entertainment attractions which attract more and more visitors with every year coming. The visit in Bangkok does not end with a tour of the Grand Palace and temples scattered throughout the city and along the river. The city hosts many cultural events and exhibitions you can enjoy and explore. Here is a list with some of the most popular attractions that you must visit when you are in Bangkok.
Grand Palace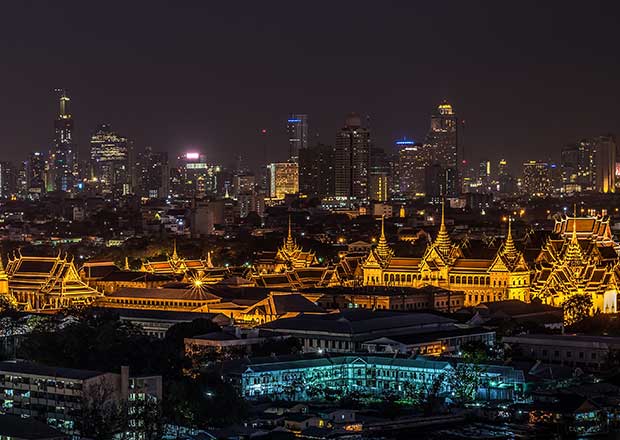 Grand Palace is a magnificent architectural building. It occupies an area of 945,000 square meters and consists of more than 100 buildings, which collect and gather together a 200-year history of the palace life and architectural experiments. We recommend you to visit the palace early in the morning to avoid big crowds. Do not wear shorts and skirts because it is considered disrespectful.
Wat Phra Kaew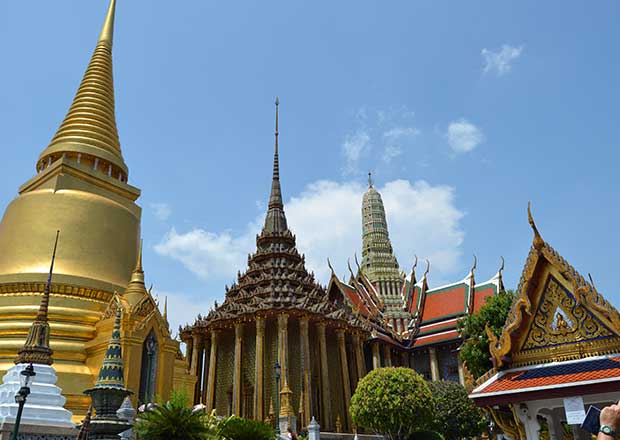 The place is also popular as the Temple of Emerald Buddha. Wat Phra Kaew is recognised as the most important Buddhist temple in Thailand. It is located on the ground of the Grand Palace in Bangkok, so it is not easy to miss it, when visiting the other important historical highlight in the city.
Wat Traimit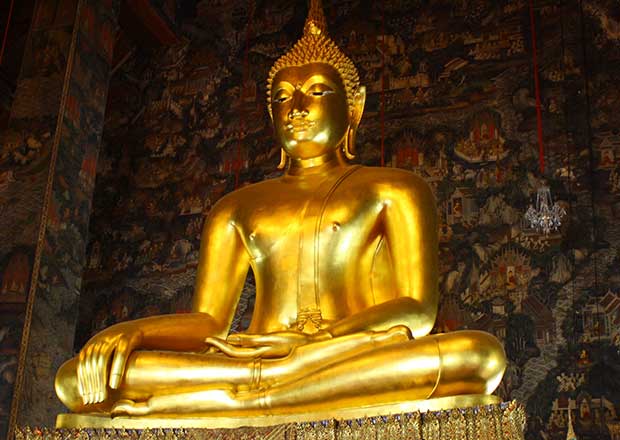 The place is also popular as The Temple of the Golden Buddha. Wat Traimit houses the world's largest massive gold seated Buddha measuring nearly 5 meters in height and weighing 5.5 tons! If this is not an eye-catching thing to see, we really don't know what else could attract your attention! As in any other temple in Thailand, you must not wear a short skirt or tight clothing, and when entering the temple you will have to pull your shoes off.
Khon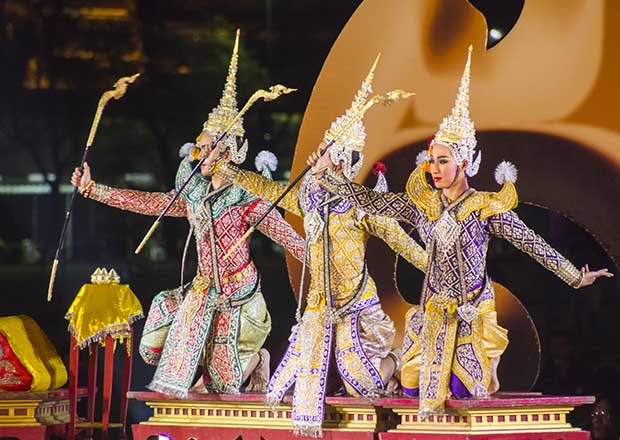 Khon is Thai Classical Masked Dance and you definitely need to experience its extraordinary beauty and mystical magnetism – a traditional Thai classical masked dance, at one of the oldest and legendary theatre, Sala Chalermkrung. This Thai entertaining tradition is based on the Hindu Ramayana epics which had a profound impact on the cultural development of Thailand and several South East Asian countries.
Sea Life Bangkok Ocean World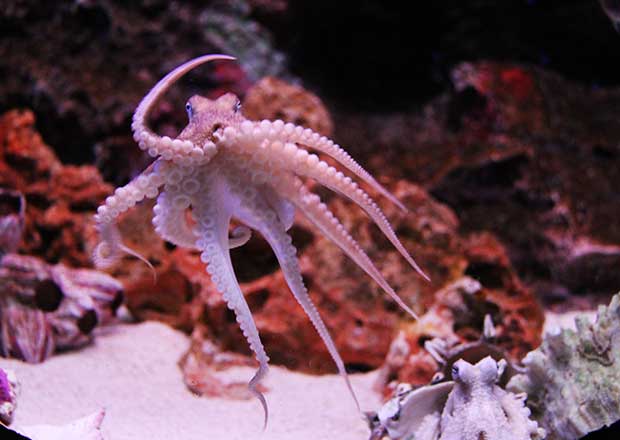 It is a large aquarium in the centre of Bangkok, where you can see impressive and beautiful marine animals. The aquarium has more than 30,000 water creatures from 400 species. If you are brave enough, you can even swim with real sharks.
Meuang Boran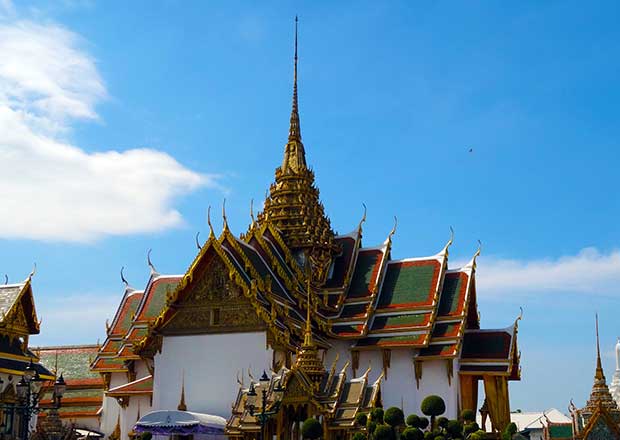 Meuang Boran is called The Ancient City and it is named the largest museum in the world. Hundreds of Thai impressive monuments are located less than 80 hectares. This attraction is located south of the Thai capital, near the Gulf of Thailand. Depending on traffic, the trip will take about 2 hours. When visiting the ancient city you will see many ruins and some restored parts. Go back in time and learn about the glorious past of the city.
Park Lumpini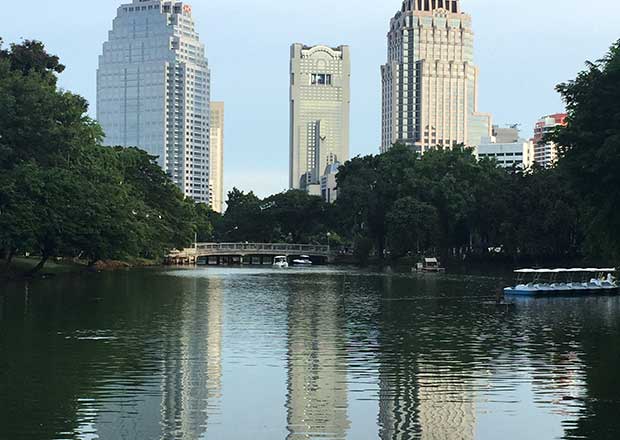 This is the largest park in Bangkok, named to the birthplace of Buddha in Nepal – Lumbini. People in Bangkok use this park for rest and sport. From December to April here is held the festival "Music in the Park" and the entrance is free. The festival involved different groups playing different styles of music – from Thai folk and classical music groups to big bands. Here you can see students tai chi, singing people, sellers of snake blood, chess-players or people with kites. Some people say this is the best place to escape the hectic city.
Floating Market and the Rose Garden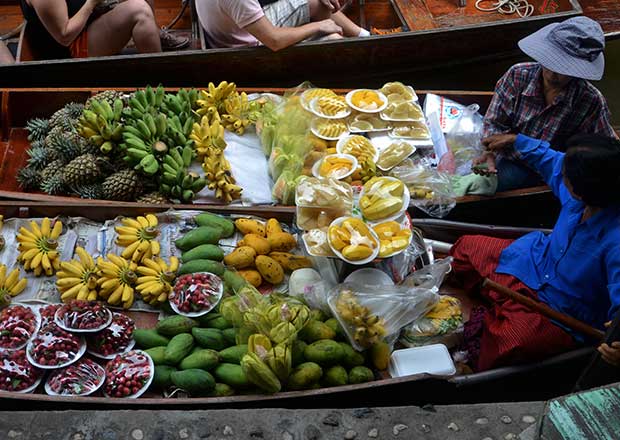 This world-famous floating market is located 80 km outside Bangkok. You can get there with an organised tour or by bus from the southern bus station. Every day boats encircle market from morning till noon. If you can get on a boat and take a closer look at the life in a Thai village.
Transportation: Public transport, Tuk-Tuk, Bus, Taxi, Metro
Currency: Thai Baht (1EUR = 40THB)
Preferably you can exchange currency at desks at the airport, local banks and exchange bureaus that you will find on most pedestrian streets. Withdrawing money from an ATM is also possible, but you should make sure that your card is valid in Thailand.
Official language: Thai
Hours of operation: The shops are open Monday to Friday from 08.00 to 20.00. The working hours of banks – Monday to Friday from 09.30 to 15.30. Exceptions are made on holidays.
Phone codes: Dialing code: +66 2, Area code: 2
Taxes: In restaurants, it is added 7% VAT. A fee of around 10% is added in hotels and upscale restaurants. If in your bill is not present service charge it is considered appropriate to leave a 10% tip.
Posts: Main post offices are open from 08.00 to 16.30, although some of them do not accept international shipments after 15.30 hours.
Pharmacies: Thai pharmacists speak perfect English. Pharmacies are open until 01.00AM. Many pharmacies will sell you medicines without a prescription.
Hospitals: Both public and private hospitals in Bangkok provide a high standard of service. If you visit a doctor for a prescription you will have to pay about 25 dollars. Do not worry about communication, the medical staff in hospitals speaks English.
Tips for clothing: No matter how warm it is, do not wear sleeveless shirts and short shorts in public. Wear shoes that are easy to take off because it is not allowed to enter with shoes on in Buddhist temples. Shorts and low necklines are not well accepted and will be considered as bad taste. Thais are very tolerant to foreigners, but in one case you will affect them for sure – if you wear shoes in front of the altar with a statue of Buddha, even if not in a temple.
Official information: The official Tourist Organisation of Thailand – Tourism Authority of Thailand (TAT). Their office is located at the Bangkok airport. TAT has offices in 22 more cities in Thailand. From these data centres you can obtain brochures that offer useful information about the city, the opportunities for shopping and a variety of routes.