7 Reasons to Visit Hull, UK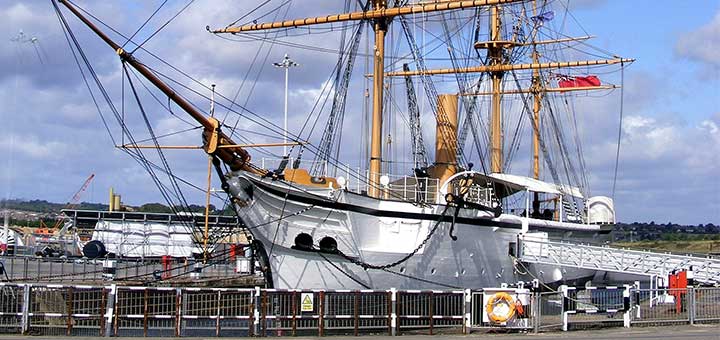 With the love's celebration day St. Valentines, you are probably planning a romantic weekend getaway (or a longer one, why not?) with your sweetheart and you are looking for an appropriate destination to guarantee an amazing experience and great memories. Well, Paris would be amazing, Rome or Florence are really worth considering, however, we do not always have the chance to plan a trip far away and we need to come up with some alternatives that require less money and time spent in travelling, but still ensure joy and unforgettable experience.
The UK and the city of Hull are not necessarily the first thing coming to your mind when thinking of romantic getaway. Perhaps you are not associating the country with romance, passion and sensuality exactly, however, the city of Hull is offering a lot for you to experience and enjoy, so let's find out more.
It is safe to say that Hull is not necessarily envisioned as a brilliant and desired holiday destination. In fact, in the past Hull was named Britain's worst city and the least romantic place in the UK, today we want to prove that wrong and introduce you the city of Hull as a great option for spending quality time, celebrate life and… celebrate St Valentine's Day. Kingston upon Hull is designated the UK City of Culture for 2017 and the city is finally showcasing to the world that it is an intriguing, vibrant and really lovely place you and your partner will enjoy a lot. With so many exhibitions, celebrations and events planned for this year, there is a plenty to do this year.
Historical Charm
If you expect to see a modern and multicultural city, when visiting Kingston upon Hull, you might be disappointed. Although most of the city was flattened by bombing during the blitz, some of the oldest streets, as well as many historical and charming building, remain. Do not miss to head to the Old Town and enjoy the 700-year-old Holy Trinity Church for some typically British Gothic architecture and dark beauty. Another place that evokes a past age is the Victorian indoor marketplace and shopping arcade.
Cosy drinking holes
After a long day of walking, exploring and enjoying the city as well as all must-sees and must-visits, there is nothing better than cuddling up in the cosy atmosphere and ambience of one of the many wonderful little pubs of the city with a good old pint of English ale. Probably this is not the typical romantic dinner over candles and glasses of wine, but it is a cool and a unique way to celebrate love.
Brilliant museums
From modern times and lifestyle, through art and archaeology to geology, the city of Hull is offering a lot in terms of cool and must-see museums covering all fields and spheres of culture and history. Some of the things you really should see and experience is climbing atop old trams and trains, delving into city's maritime history, head to The Hull and East Riding Museum, visiting one of the city's more poignant exhibitions is Wilberforce House, hop abroad the Arctic Corsair for a guided tour of the city's last remaining sidewinder fishing trawler and more.
Some of Britain's greatest figures
There is a big list of famous names that have grown up or settled in Hull, so here you can find a lot of things that can bring you back to the time these famous names have created in their field. If you want to find out more, there is an entire book titled The Famous Side of Hull that lists all the celebrities from the area.
Have a great party
One of the highlights of the Hull's local festival season is The Freedom Festival – a long weekend of performance arts, installations, a various and delicious street food and some really impressive and beautiful fireworks. According to the Hull's site, this festival is all about: "exploring local, national and international representations of freedom, independence of spirit and creative expression."