Top 10 Cities to Visit This Summer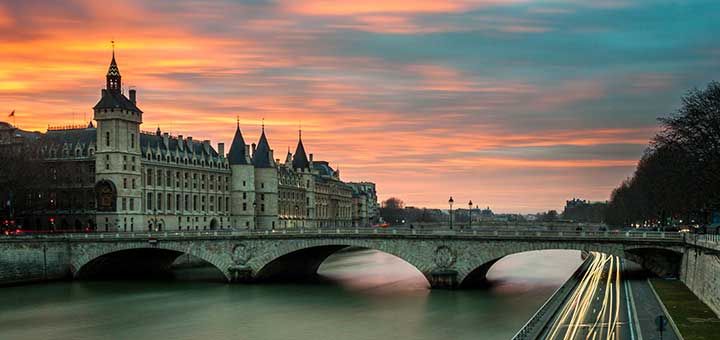 There are so many wonderful places around the globe you want to visit, but be realistic and start with baby steps. You cannot travel the world in one year (or probably you can, then you are very lucky), because of that you need a plan to help you get started and organize your travelling dreams. So we would like to provide you with this ultimate guide to the top cities of summer 2017 and help you start from somewhere. Once you make sure you visit all these wonderful cities, next it is all up to you, but believe us, visiting these places already means that you are going to gather a lot of memorable experience and unforgettable moments that will stay close to your heart to the rest of the life. So without further ado, here are the top 10 summer destinations of 2017!
Paris, France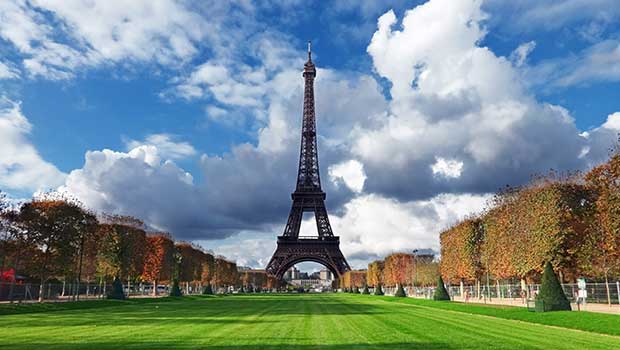 Let's get started with the classic. We probably do not need to remind you how wonderful Paris is, you can perhaps get it by yourself and the crowds that visit the city all year round, because Paris is the ultimate romantic and amazing destination no matter if in winter, summer, spring or autumn. The city of light, love and romance has proven once and once again over time that it has so much to offer to tourists, travellers and guests from around the world and its ability to shine brightly, to be outstanding and exquisite. Endlessly romantic, endlessly beautiful and endlessly tempting, Paris is an amazing destination not only for honeymooners but for everyone in general, to be honest.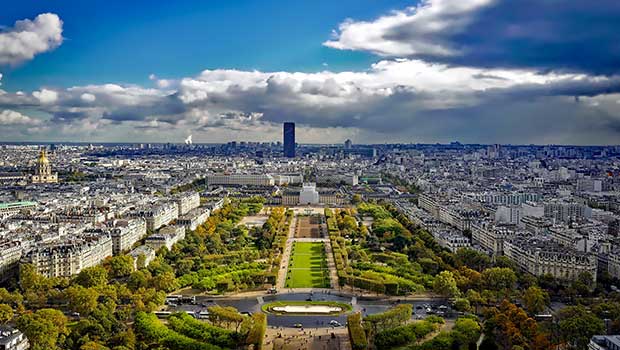 The city has something for everyone to enjoy and to turn into a memorable experience. From breath-taking architecture, wonders of the modern world, endless and luscious public parks and nature, amazing cuisine, a lot of cultures, art and history, Paris is the ultimate start to every travelling around the world plan! Regardless the crowds of tourists that attack the city each year, Paris will never lose its charm, atmosphere and ambience. If you are not a first-time visitor, let us remind you that no matter how many times you visit the city, there will be always something new and exciting for you to explore.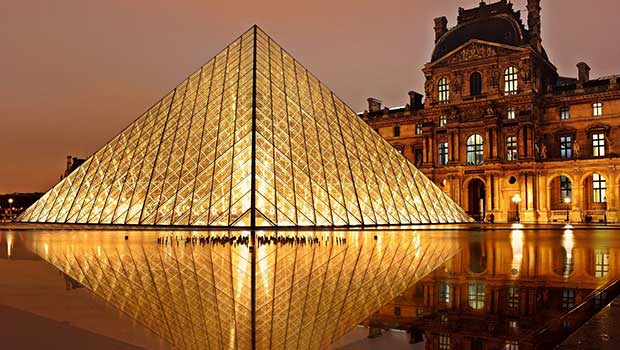 After all, Paris is the Europe's dynamic and vibrant capital of art, culture and style! If you are not that much into sightseeing, do not worry, because you won't get bored in Paris and its amazingly charming collection of small boutiques, independent designers, cute coffee shops, hip bars, galleries, or simply beautiful little streets that make you feel like you are visiting an another world of class and elegance. After the terrorist attacks, it gets even more crucial to support the local tourism and show your support of freedom of expression, friendship, kindness and love.
Nairobi, Kenya
Nairobi is the main city of Kenya and we can safely say that Nairobi is the East Africa's fastest growing and youngest metropolitan city that started blooming rapidly in recent days and already has a lot to offer to tourists and travellers from all across the globe. The beating heart of the country and the largest economy spot, Nairobi has been overlooked and neglected for the longest time, but gone are the days, when this amazing city used to be under-developed and now it allures with its vivid and vibrant lifestyle and culture, amazing nature because of the close distance to the country's dramatic national parks and palm-fringed beaches, traditional art markets, quirky coffee shops and museums.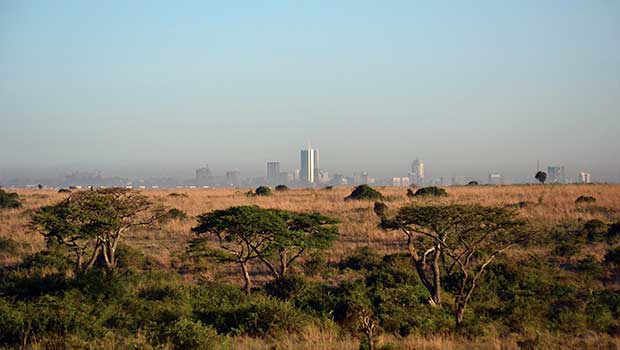 A deeper dig into the Nairobi's fascinating lifestyle and culture will uncover a world of modern urban cityscape, atmospheric restaurants, dynamic boutiques scene with a great symbiosis of modern and authentic little shops and thrift markets, groundbreaking art projects and so much more. Nairobi is a great example for challenging the lower expectations travellers have of what an African metropolis jam-packed with art and culture has to offer, so we certainly recommend you include Nairobi on your bucket list.
Medellin, Colombia
Once recognised as "the most dangerous city in the world", Medellin in Colombia managed to quickly overcome it's not necessarily positive reputation and to start blooming into an amazing place for travellers and guests from all across the globe to enjoy its authentic and very quirky culture and lifestyle. Medellin has become one of the most exciting and intriguing destinations in Colombia today and you are really missing a lot if you don't decide to visit it.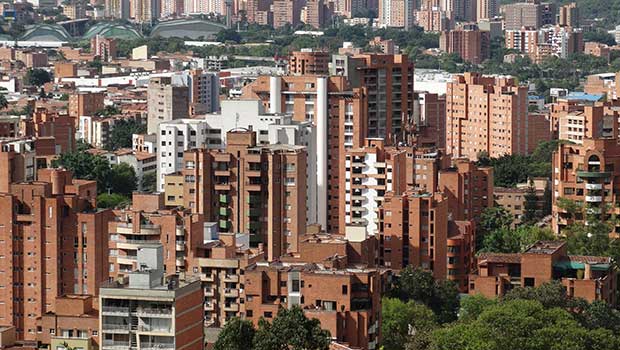 Today Medellin is a modern, urbanistic city that also offers a great mixture of authentic Latin culture, architecture and spirit to welcome you in a friendly and positive atmosphere. Welcoming you with delicious cuisine, vibrant bars and clubs, buzzing nightlife, great coffee and peaceful Pueblo, Medellin is certainly a lot more than the main reason the city is popular with – the history of Pablo Escobar. With all year-round great weather and still a lower number of international tourists, Medellin in Colombia is a great spot for your next journey.
Bristol, England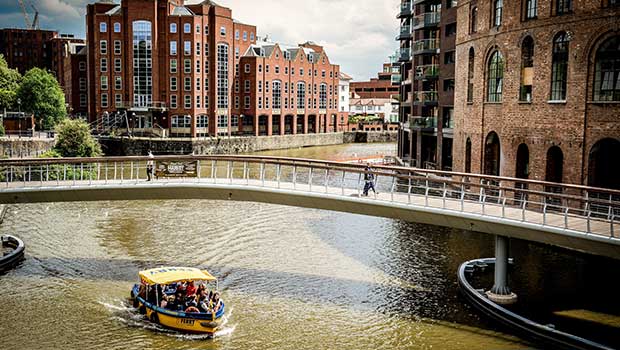 Many people would tell you that Bristol is one of the most interesting, exciting and intriguing English cities and this is absolutely true! Bristol is here to challenge all of these people that believe England tourism has nothing else to offer than green grass and ancient architecture because Bristol is one of the most dynamic, forward-thinking and innovative smaller cities in the UK. With its fast-growing economy and innovative spirit, the beautiful ancient mansions remain on the tops of the surrounding hills to mix with the modernistic and urbanistic spirit of the city to result as a mesmerizing symbiosis of old and new, modern and historic and an impressive culture.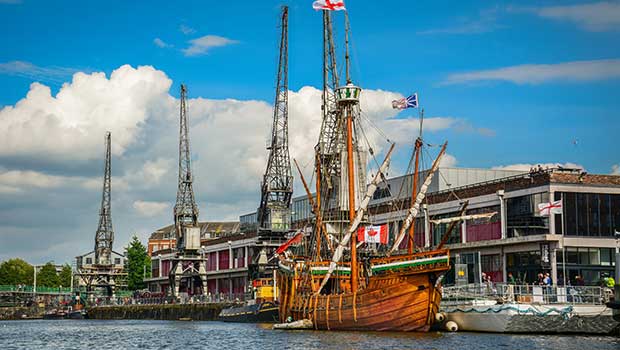 In Bristol, it is all about creativity and aiming to build the future, because here is a home to new wave culture and exciting modern design that are reflected by everything in the city – from magazines and press, through independent designer shops, to industry, craftsmanship and architecture. Bristol is also a home to one of the best UK's music scenes and a lot of enchanting street art. A city with a lot of charm, character and uniqueness, if you miss visiting Bristol, you a certainly missing a lot!
Antwerp, Belgium
Antwerp is probably not the first city that comes to your mind when Belgium is mentioned, but the amazingly beautiful Antwerp is here to challenge the most popular Brussels and steal all the attention for sure! It is safe to say that Antwerp is the cultural heart of Belgium, pretty much beating into the authentic Belgium's spirit, culture and history way more than the economic, industrial and political Brussels.
Antwerp is the nation's pride and joy, mainly because it is the world's largest port dating back to the middle ages, the gorgeous Gothic and Renaissance architecture, fantastic museums and all the quirky bars that serve some of the world's best beer. Thanks to the great numbers of small, independent, avant-garde designers, Antwerp also managed to carve out its reputation of a recognisable fashion and style capital of Europe. Visit the city to enjoy its creative and modern spirit and a superb café, boutiques and art scene.
Atlanta, USA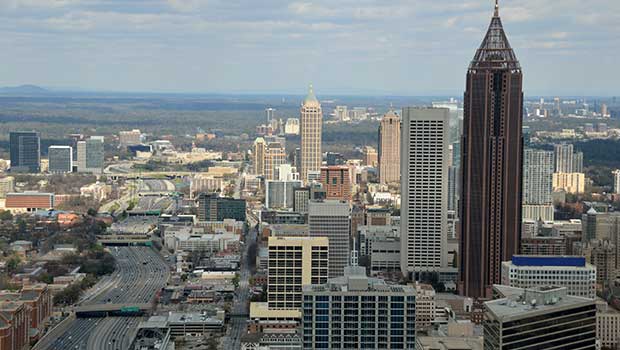 When it comes to American tourism, Atlanta is definitely one of the highlights of the big country that truly has so much to offer. In the last few years, Atlanta gets even more dynamic, tremendously progressive and famous with its impressive art and culture scene that is blooming. Atlanta is also offering a lot of comforts, mainly because of the BeltLine trail that connects the neighbourhoods that offer a restaurant utopia for all foodies out there.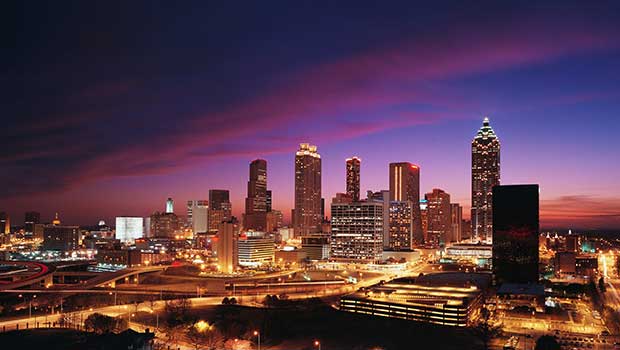 In fact, here you can find one of the best restaurants in the country with always fresh and delicious food and unique receipts, from Southern cuisine, through fresh seafood, to barbeque. Atlanta is also a home to seemingly limitless scene run of influential artists. Atlanta is also a birthplace of Martin Luther King, so there you have your reason to explore this important for the country's history place.
Osaka, Japan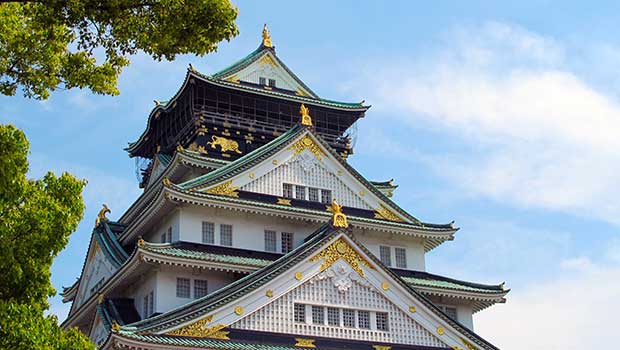 Often being in the shadow of Tokyo, Osaka is certainly a bit overlooked, but definitely one of the most beautiful and full of history, culture and spirit cities in Japan and in the world too. Osaka is having a great international tourist appeal and always worth a visit, mainly thanks to its authentic Japanese ambience and a quiet and peaceful atmosphere outside the crush of the capital. Some of the main highlights of the city include the Tezuka Osamu Manga Museum, taiko drumming classes and the funny and much-loved Instant Ramen Museum, but these are not the only attractions of the city.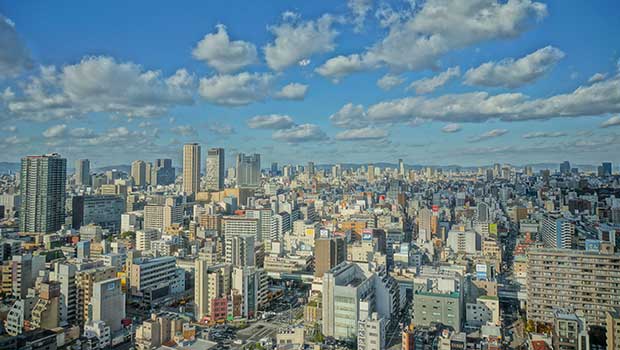 In fact, simply diving into the city streets' atmosphere is more than enough for a memorable experience. Do not miss to try the amazing, delicious and always fresh street food that is very popular in Japan in general. You will find the locals to be very warm, welcoming and friendly, which will contribute to your memorable experience even more. Do not miss to enjoy the Osaka castle, which is not only the biggest symbol of the city but also one of the country's much-loved buildings.
Guadalajara, Mexico
Guadalajara is the Mexico's second-largest city and also an outstanding one that strikes a serious contrast to the capital Mexico City. Peaceful, picturesque, quiet and colonial style, Guadalajara is certainly more attractive and alluring than the hectic Mexico City with its more relaxed and laid back urban lifestyle. But the quiet atmosphere is definitely not making the city less exciting and intriguing, so here you can find and enjoy plenty of must-visits and a memorable experience.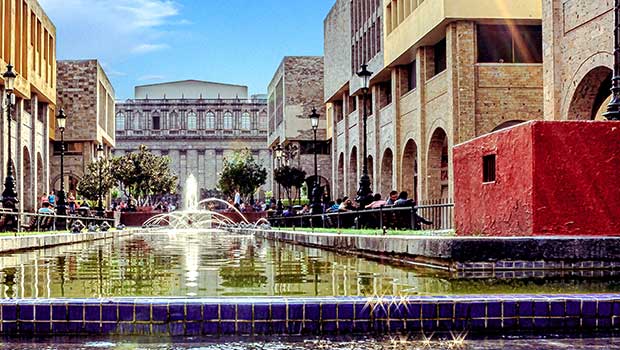 Guadalajara is the birthplace of tequila and mariachi, so we can pretty much assume that locals certainly do know how to have fun and celebrate life. Besides the pretty authentic experience, Guadalajara is also famous as a vibrant and forward-thinking metropolis and a home to the annual International Film Festival and International Book Fair. Truly a colourful and exciting city, in Guadalajara you can find a great mix of authentic and international culture, mostly reflected by the many galleries, shops, architecture firms, restaurants and bars.
Isfahan, Iran
Tourism in Iran is just about to start slowly blooming and rising, especially considering the fact that sanctions and limitations are slowly going to lifting and these are more than happy news for worldwide travelers and tourists, because not we all have the opportunity to discover and explore one more amazingly beautiful, cultural and historical country that has a lot to offer for us to enjoy. The country of Iran has so much to offer in its quirky, unique way of traditions of riding on a camel back along the Silk Road's desert, skiing in Alborz Mountains and especially exploring a lot of history, deep-rooted culture and unbeatable beauty in the city of Isfahan.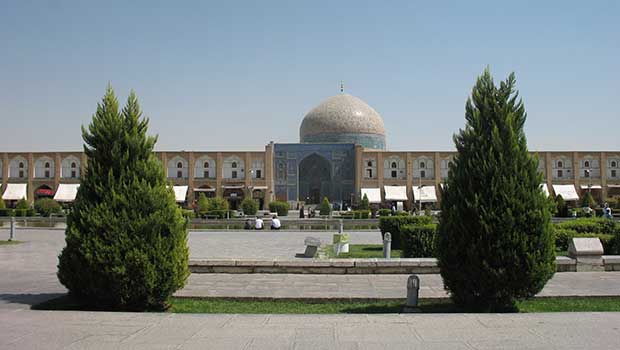 A formal capital of the Persian Empire, Isfahan is keeping to this date its magnificent and enchanting ancient beauty and a culture that is as old as time. Here you can enjoy some of the most beautiful Middle East's architecture and remain of a really old culture with so much of dramatic history. Some of the highlights of visiting Isfahan include marveling at the masterfully-designed Imam Mosque, the gardens of the majestic Imam Square, treasure-hunting beneath the breath-taking arches of one of the world's oldest and largest bazaars, but the warmth, friendliness and hospitality of the Iranian people is what is going to definitely win over your heart! However, note that some travel restrictions still apply for many nationalities.
Palma, Mallorca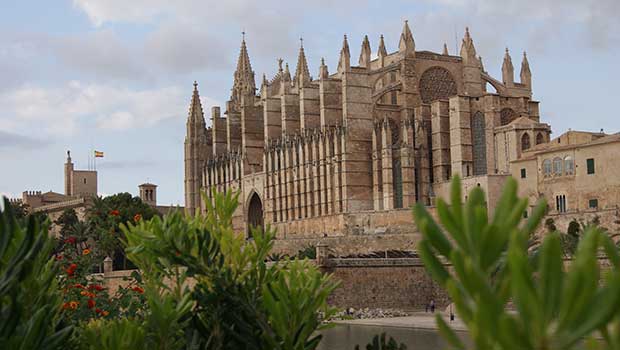 Last, but certainly not least, we have kept the most relaxing and dreamt holiday destination as a sweet dessert for the end – Palma in Mallorca! Palma is the great contrast of the tacky hedonism Mallorca is often associated with, however still managing to be a full-bodied reflection of a dreamy and exotic holiday destination. A warm, friendly and lovely city, people of Palma de Mallorca certainly know how to celebrate life with an unbeatable positivism and creativeness.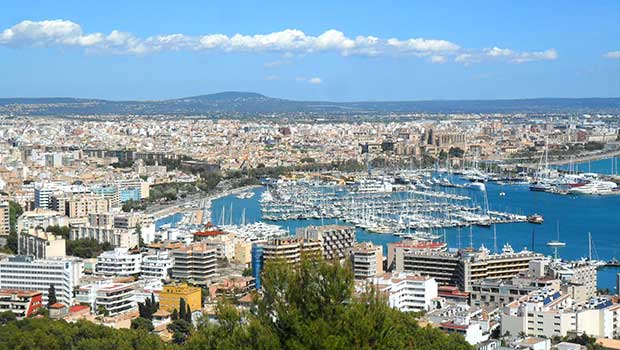 Blessed with an azure bay, heavenly weather all year-round, jaw-dropping architecture and flourishing food scene, Palma is attracting people from all over the world and welcoming everyone with a sunny smile. The colourful platters are a reflection of the local life's philosophy, culture and lifestyle. New foodie-centred establishments are offering a great mix between the authentic, flavourful and tropical dishes and foreign influence fusion cuisine for everyone to enjoy.