Solo Travel in Thailand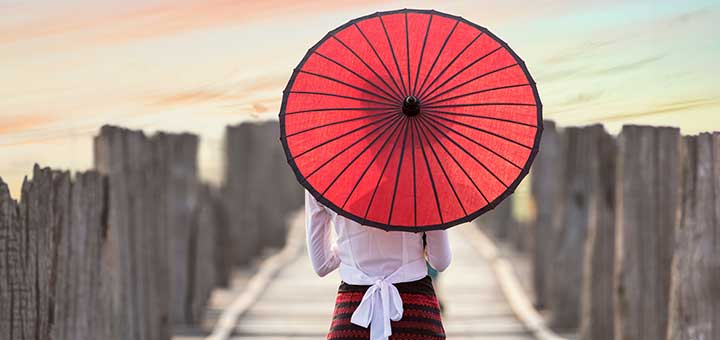 Traveling solo is always a very exciting experience that can even change your life and add so much to your worldview. Traveling to Thailand is a great opportunity to meet up and get to know one of the fascinating cultures in the world and enjoy some of the most breath-taking landscapes that exist under the sun. When you mix these two, you will end up with a pretty wonderful experience, so today we are going to discuss all the perks and charms of travelling solo to Thailand and enjoying the country all by yourself… and we can guarantee that you will enjoy it a lot! In general, Thailand is the quintessential backpacker and solo traveler destination, mostly because it is a very welcoming and friendly country and because of the fact that there are so many things to be done and seen in Thailand that it is absolutely impossible to feel bored or disappointed, no matter that you are not traveling with your family, friends, loved ones.
One of the other main advantages of visiting Thailand for your backpacker and solo traveler experience is the fact that Thailand is definitely a destination down the beaten track for solo travelers and in case you are looking for a good old and tested, but still an exciting backpacker routine, Thailand is definitely one of the most popular ideas. There is no wonder that so many people are hopping on a journey following the "banana pancake trail", considering the fact that Thailand is offering one of the most beautiful nature and culture charms in the world. So whenever you are coming from around the globe, always make sure to consider the Asian country and you won't be left disappointed. Here is everything you need to know before you start packing your backpack and booking your travel tickets.
Which sights in Thailand are a necessity to see?
In case you are planning to see and enjoy some of the highlights of Thailand, you should definitely start with Bangkok, which is the capital of the country and where the ambience of the neon lights and all the authentic market stalls and vendors are a meeting point for many backpackers from around the world and a place that attracts with the opportunity to get to know the authentic atmosphere of the country. One of the best things you can do in the country is trying and enjoying the local street food and what better place to enjoy some fresh and delicious dishes than the street market areas, so make sure to stop for some hot noodles and local beer. Next, you should definitely visit the ever so popular Grand Palace and Wat Pho's giant gold Buddha that are some of the main symbols of the country.
However, if your plan is less socializing and more exploring the authentic beauty of the country, you should definitely consider some of the most popular and beautiful ancient temples in Thailand, so make sure to head to the north of the country to the ancient capital Ayutthaya. The best time to enjoy the ruins of all ancient temples from various decades is when the sun starts setting down and colours the town in warm orange, pink and purple, adding a very special atmosphere to the place and a perfect time for taking pictures.
If you are craving a bit more laid-back experience and less wandering around and discovering sights, then make sure to head to Kanchanaburi. Your journey to Kanchanaburi will be equally amazing, especially if you make sure to take a train along the popular Death Railway, built by prisoners of the Second World War and see the bridge over the River Kwai.
Looking for the ultimate tourist experience in Thailand? Then make sure to add Ko Pha Ngan to your schedule. The place where the sands of Hat Rin are visited by thousands of tourists and backpackers every month, all of them attracted by the popular full moon parties, when thousands of lamps are lit at dusk and you can dance the night away.
Chiang Mai is the perfect place that offers you the opportunity to get to know the locals and their lifestyle. Here you can visit small local communities and learn more about the culture of Thailand and how people are living their everyday life because here everything is revolving around tribal tourism.
How to get around?
If you are up to some really authentic experience in Thailand, then a journey with tuk-tuk is essential. Although very noisy and definitely not safe-looking at first glance, getting around the city with a tuk-tuk is definitely an unforgettable experience you don't want to miss, while you are there. No matter the number of passengers, the fair of your journey will always remain the same, so it will be better to team up with some people and save some money (although tuk-tuk is pretty cheap) and why not make some new friends along the way.
Motor taxis is another popular way of travelling in Thailand and definitely one that is suitable for solo travellers. One of the main advantages of motor taxis is that they also offer a ride to some places off-the-beaten-track. However, make sure you are not taking a lot of luggage with you because there is only place for one passenger. Since Thailand is a country with a pretty good size, you should be aware of the fact that distances between some large or popular spots in the country can be pretty great and take some time. Because of that an overnight bus or train is another popular way for travelling through the country.
Finally, if you don't fancy a long ride, you should probably consider your airline options. The good news is that there are many internal flight options in Thailand and some of the most popular airlines in the country are Bangkok Airways, Air Asia, Nok Air and Thai Lion Air.
What are the food highlights in Thailand?
As it is with every Asian country, Thailand also has a very distinctive and certainly very amazing cuisine and when you are visiting the country, you should make sure that you try and enjoy as much local food, as possible. Eating alone in Thailand does not mean visiting restaurants only because the country offers some of the best street food options and plenty of food market, where you can get them. Night markets are pretty impressive and always overcrowded, and this is where thousands of mobile kitchens are ensuring the tasty warm dinner of many locals and many tourists and travellers. All of the big cities and many of the small towns have cafes and restaurants, in case you prefer to indulge yourself with some classic dining experience. This is where you can also meet fellow travellers and make new friendships.
Where to meet people, when in Thailand?
If you are a solo traveller looking to meeting new people and making friends, sticking to the classic backpacker routes and spots is your best chance. Another great option that will provide you with many opportunities to meet fellow travellers is staying at hostels instead of hotels, where you will share all the space with other people and you will never feel lonely. Group activities is another great way to meet new people and make friends fast. You can try everything, whatever makes you feel happy and excited and the best thing is that Thailand is offering a lot in terms of entertainment, fun and activities.
Is Thailand safe?
Considering the fact that the country is visited by thousands, if not millions of tourists and travellers every year, we can assume that the country is largely safe for solo travellers, both men and women. Of course, there are some standard things you can do to avoid the risk – do not take unlicensed taxis, do not go home with strangers. In general, as long as you use your common sense, you will be ok and as safe as you are at home.