Top 10 Favourite Travel Vloggers to Follow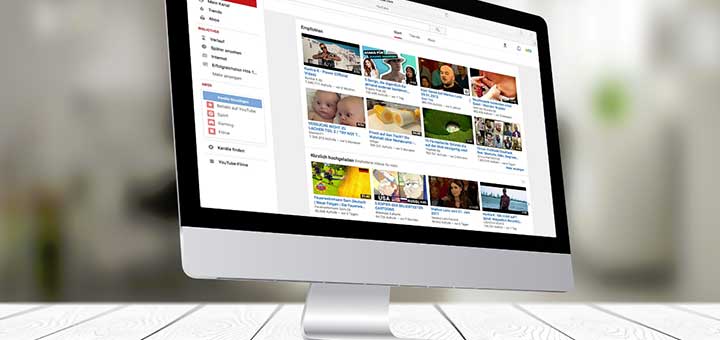 Travel blogging is our favourite YouTube video genre because it offers thousands of opportunities to explore and discover new and exciting places. While people are visiting all these wonderful countries and cities around the world and they share their impressions and opinions about them, it would be always nice to look through their lens and see all the beauty and uniqueness the world has to offer. Living your passion for travelling does not always necessarily mean that you need to spend a small fortune every month because travel vlogs allow the opportunity to enjoy the world too, so there is no need to find an excuse why you are binge-watching the wonderful video content the whole weekend. After all, travel vlogging is definitely not a guilty pleasure, but a great way to gain more knowledge about the world surrounding us.
Yet, while the list of travel vloggers is growing with probably every minute, we decided to try our best and list 10 of our favourite content creators on YouTube. Be sure to have a look at their channels and we are sure that you are going to enjoy their content for sure!
If you have even a brief idea of YouTube, there is no way you have not watched at least one video by Fun for Louis. Boy, he makes some of the best video content and certainly you can expect a lot of interesting things from him, because he is always up to some adventure, visiting unique places and, of course, sharing all the goodness with his subscribers. The UK travel vlogger Louis Cole has millions of subscribers to his channel and it is no wonder why and he inspires everyone to take and live life as an exciting and wonderful adventure.
He definitely knows how to live life at its best and take everything this wonderful world has to offer. He is Jon Olsson, he has an amazing YouTube channel followed by thousands and there is no wonder why people love him so much! Jon just loves to travel the world, test new and exciting things, try amazing food from all over the globe. If this is not enough to catch your interest, we really don't know what would be! After all, it is the lush life we are all dreaming for and we can partly live it through Jon Olsson's videos.
Janni is Jon's girlfriend and you may already guess it – she not only has the luck to have such a boyfriend that loves to travel, but she is also lucky enough to be bitten by the travel bug herself and enjoy so many wonderful places around the world. From luxury resorts to unique places that not many people know about, Janni is sharing the world the way she sees it through her videos and it is an amazing life she experiences, because, obviously, she also has thousands of followers. Janni Deler inspires us to travel a lot and explores the charms of this planet, so make sure to visit her channel!
Valerie is, in fact, a Bulgarian vlogger that creates the most high quality and beautiful content on YouTube. She is beautiful, she has a great sense of style, she is a great storyteller and most importantly – she has the travel bug to travel a lot and share all the beauty and amazingness foreign and distant places has to offer through her camera and YouTube channel. Valerie is not your usual and boring vlogger because she offers an amazing blend of travelling, style and helpful tips and tricks videos that are hard to find anywhere else. The only downfall could be that her videos are in Bulgarian – certainly, a language that just a handful of people understand, however, her videos are so beautiful and mesmerising, so you don't need a Bulgarian language knowledge to understand that.
Another amazing lady on our list, there is no way we can miss to mention Negin. Although not your typical travel vlogger, this girl loves to visit many places and knows how to make it with style and grace. She is glamorous and this is what all of her videos are. You will find it interesting to follow Negin around the world and see her try new and exciting things, visit beautiful places, meet great people. Make sure to follow Negin's vlogs for this extra dose of luxury and elegance you need in your life!
Enough with the amazing travelling ladies, although we can never get enough of them! Ladies and gentlemen, let us present you Mr Ben Brown and his amazing channel dedicated to travelling, exploring and celebrating life at its best! His Visual Vibes video series showcases a really divine travel cinematography, so it is really easy and naturally that Mr Ben becomes your favourite vlogger out there. With beautiful vlogs filmed from his exciting perspective, the unique places he visits and his unbeatable storytelling skills, it is a great miss you are not following Mr Ben Brown's channel by now!
One thing the vlogger Mark Weins knows for sure is how to catch the attention of and entertain the audience and this is why thousands of people simply cannot resist following his spectacular channel Migrationology. Food and travelling around, what more could you ask for! Mark blends both in a perfect way, by wandering around the world in the search of best cuisines and most spectacular receipts. Mark shares his passion for travel and quality food and it would be really hard to resist the desire for buying a flight ticket once you have a look at his amazing channel!
When it comes to helpful and interesting information and tips and tricks for travelling and visiting new places, Mark of Woltersworld is surely the best guy to be your guide! Sharing his candid opinions about the places we visit, sees and experiences, Mark is a great storyteller and a helpful guide. What better way to plan your own holiday than checking out what this honest guy loves and hates about the cities around the world?!
Yet another creative human being that shares the world and personal experiences in her own special way, Ally is our backpacking idol! She is brave, she is creative and she is definitely interesting to watch and follow around the world. So in case you are in need of some really good backpack travelling tips and tricks, advice and recommendations, or you are simply curious about how such a young lady manages to travel around the world in such unique way, make sure to visit Ally's channel Psychotraveller.
Dave and Deb are the creative people, who stay behind the spectacular channel The Planet D and they invite you to a world of wonderful adventures. Both of them are not simply lucky to travel, but even luckier to visit some of the most special, unique and exotic places around the world that most of us could only dream about! This charming couple has vlogged the planet in the past eight years and they are certainly a serious inspiration for us to pack our bags and start exploring what is waiting behind the corner.