Top 20 Places That Look Amazing In Winter – Part 1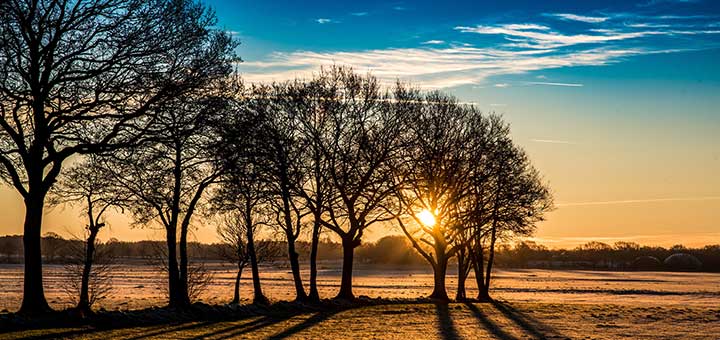 It gets hot outside, the sun is out and you are planning your next exciting holiday. However, the world is amazing not only under the hot rays of the sun and holidays are not only for summertime. To be honest, some places of the world are even more beautiful, when the weather is cold, covered under a fluffy white snow, or in the ambience of the crisp weather. So, if the temptation of leaving your home and starting a new exciting journey in your life is emerging, even if the temperatures outside are low and freezing, here are 20 ideas for places around the world and how wintertime suit them a lot.
Chicago, USA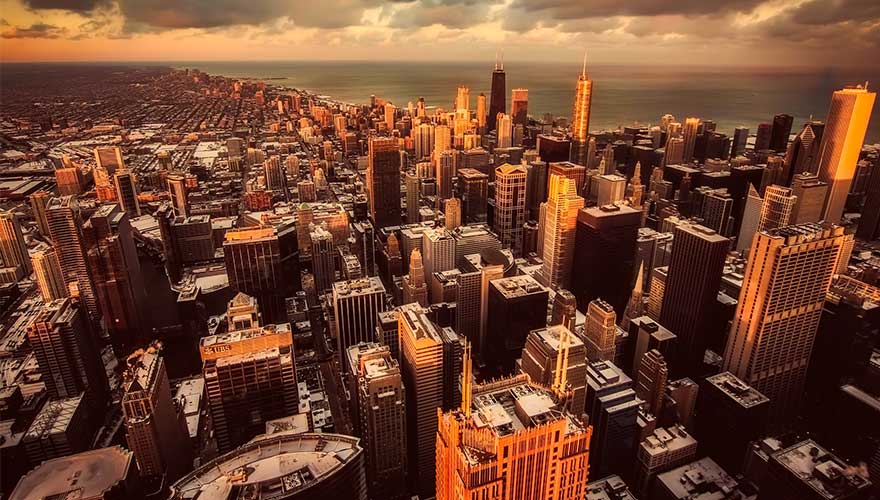 Chicago may be best known as the Windy City, but wintertime suits this city a lot, so the Snowy City is yet another great name that matches to the amazing Chicago wither atmosphere. If you are brave enough, make sure to visit Chicago in January or February, when the city is the most beautiful. But what is even more unique is beyond the cityscape and this is the frozen Lake Michigan, which makes it truly a sight you must see and enjoy.
Tallinn, Estonia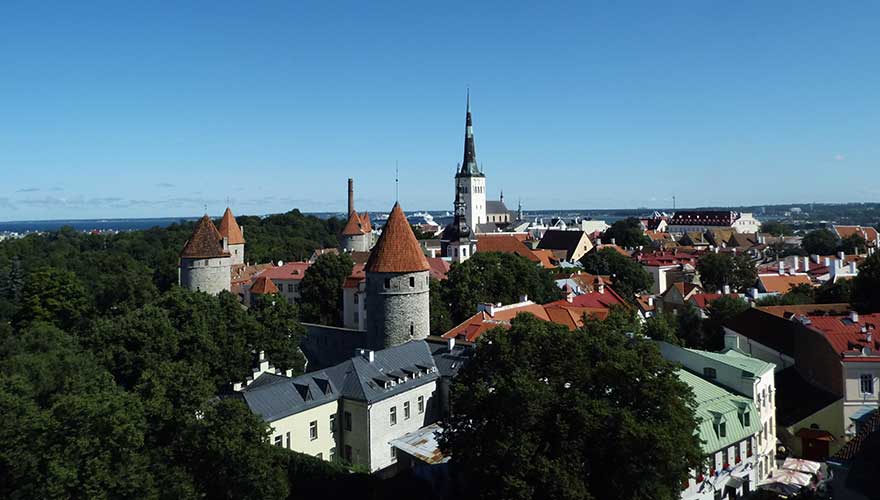 There are not many places in the world that become that beautiful in wintertime as Estonia's capital Tallinn. In fact, we truly believe that white snowy winter is invented only to highlight the unique beauty of Tallinn. Despite the fact that the medieval old town of the city is beautiful all year round, the Estonian long winter months add a whole new dimension of wonder and magic. Do not miss to visit Tallinn when the snow covers the fortified Toompea and Raekoja Plats. Once your bones freeze out completely, make sure to pop into the Town Hall for a glass of glögi and homemade soup.
Plitvice National Park, Croatia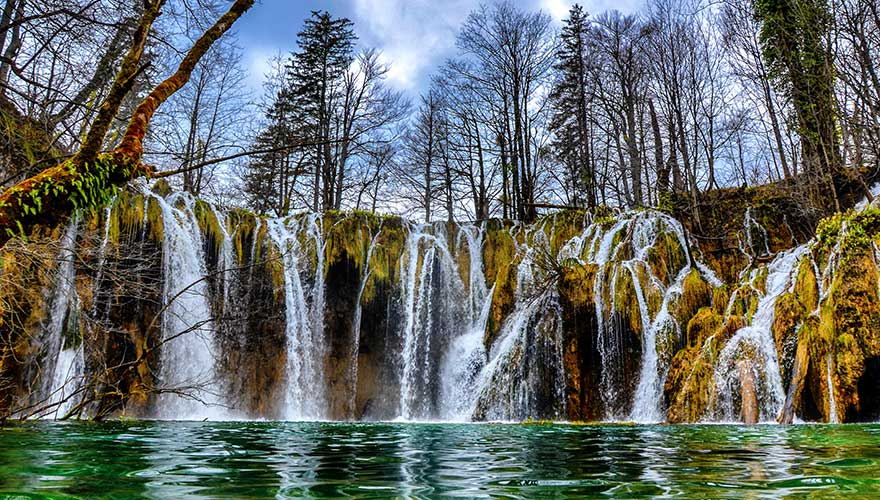 Since we are located in this part of the world, let's not miss to mention Croatia and its magically beautiful Plitvice National Park. Simply imagine the series of sixteen turquoise lakes that are cascading into each other in a breathtakingly beautiful display of the beauty of water. Now, when the temperatures drop, this view gets even more impressive, because all lakes get frozen.
Jigokudani Monkey Park, Japan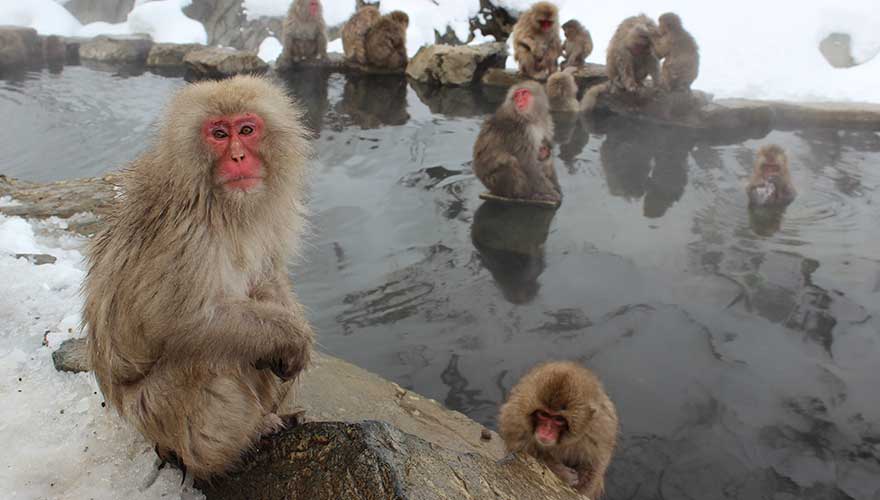 Jigokudani is probably not offering the most breath-taking winter landscape or view in Japan but is definitely a must-see if you don't want to miss observing the macaques, also known as snow monkeys, bath in the steaming water of the hot springs. Believe us, the temptation to strip off and join the playful monkeys is almost irresistible.
Banff National Park, Canada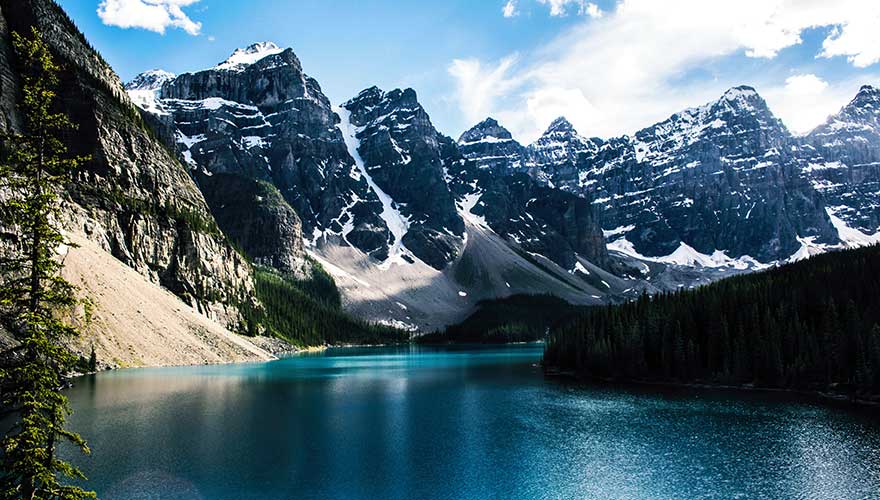 Oh, Canada and its winter! But make sure to give it a chance and visit Banff National Park, where you can enjoy its star attraction – Moraine Lake. It is located 15km away from Lake Louise and under the snowcapped Valley of the Ten Peaks, which are admiring their own reflection in the crystal-clear water of the lake. The scene is so beautiful and enchanting that the Canadians have put it on their $20 banknotes during the 1970s.
Hallstatt, Austria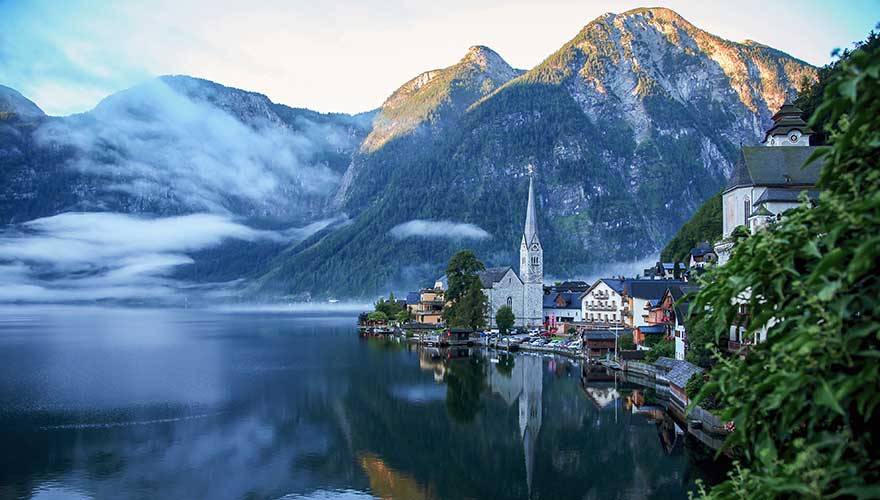 Austria is the ultimate European wintertime destination for sure, which is most popular with its magical Christmas markets. But now, when Christmas is over, this doesn't mean that you don't have any more reasons to visit the country. Make sure to stop by Hallstatt, the tiny lakeside village and UNESCO World Heritage Site that is so beautiful that looks almost unreal and out of a fairytale book. Once the nearby Salzburg Mountain is covered in white fluffy snow, you can fully enjoy the truly magnetic beauty of the village, which is so cosy and atmospheric that it is often voted as one of the most beautiful villages in the world.
Richmond Park, UK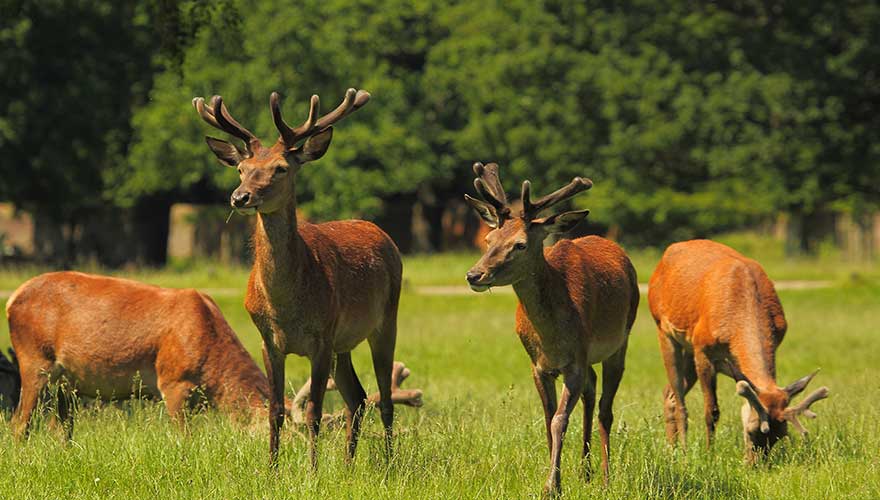 Just a couple of thousands of kilometres away from Hallstatt, make sure to make Richmond Park in the UK your next wintertime stop. Richmond Park is London's biggest park and there is no wonder why so many tourists visit and enjoy it all year round, but its true beauty is uncovered in wintertime, especially in the few days of the year when snow falls in the capital. Three times bigger than Central Park in New York and with wild deer galloping around, it is easier than ever to make the mistake that you are not in the heart of one of the most cosmopolitan European cities, but in a fairytale book.
Gobi Desert, Mongolia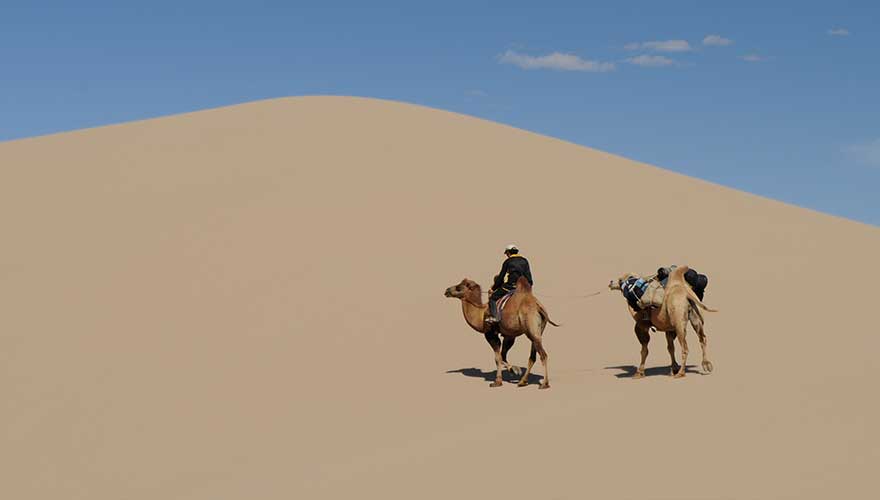 You didn't expect a desert in this list, did you? However, we are here to surprise you and we are sure that the Mongolian Gobi Desert will surprise you even more with its out-of-this-world beauty in wintertime. We understand that not many people will be extremely excited by the idea to travel to the deepest Mongolia in the middle of the bitter winter, however it is totally a rewarding experience if you decide to visit the Gobi Desert, where during the Thousand Camel Festival a bunch of local camel herders take part in polo competitions and races. If this is not the ultimate winter holiday experience, we truly don't know what you expect!
Bruges, Belgium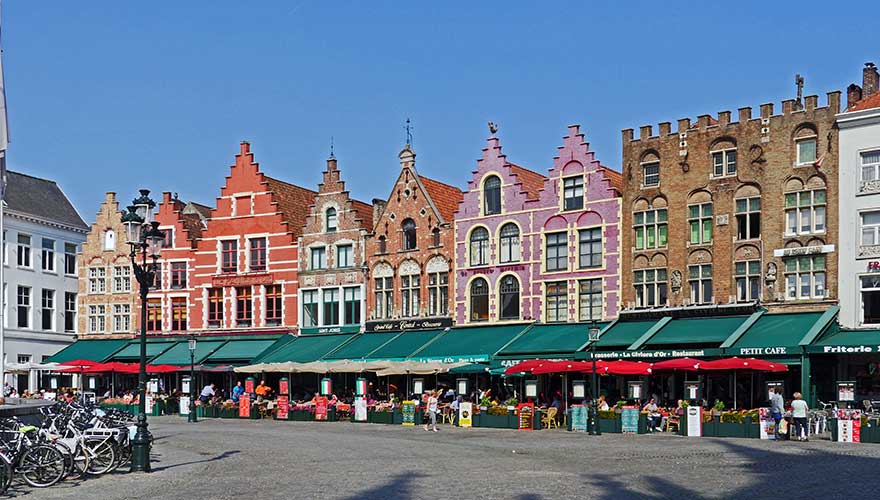 Sometimes we truly believe that winter is invented just to complement the beauty of the European cities and Bruges in Belgium certainly prove us right. Cobbled alleyways, frozen canals and architecture that reminds us so much of gingerbread houses, there is nothing more magical in wintertime than the atmospheric and magical Bruges. Once Christmas is over and the popular Christmas market has packed away, you can enjoy the place totally for yourself and forget about the crowds of tourists.
Schloss Neuschwanstein, Germany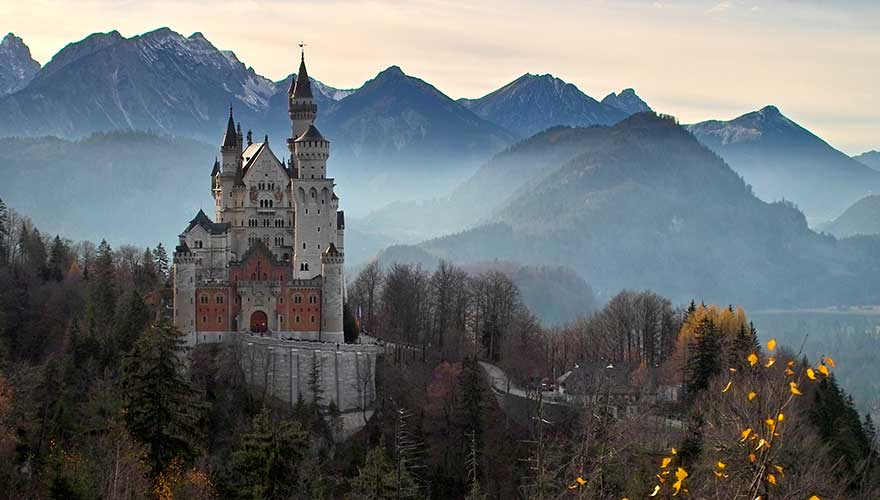 If a snow-covered castle does not scream wintertime fairytale to you, then Schloss Neuschwanstein in Germany is simply not for you, but believe us, you are missing a lot! In fact, this castle does not remind us only of a magical story, because it once inspired the creators of the Disney's movie Sleeping Beauty to create Aurora's castle. Nested on a hill above the village Hohenschwangau in Bavaria, the magical castle is especially beautiful in wintertime, surrounded by forests dusted in snow.