Some of Japan's Foods You Should Eat Every Time You Visit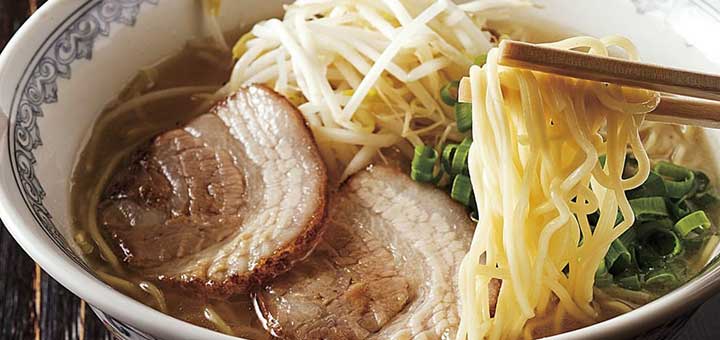 The culinary diversity you get in Japan is comparable to that of very few countries around the world. The food is not just available in a plethora of variety, but also the modes of preparation as well as the unique ways of serving the cuisines is so much adorable to many people. If you are planning to go to renew my passport services for a tour of Japan, then you can expect to eat and try a lot. But if you have been to Japan for a couple of times and you are well acquainted with their meals, then we bet that there are some you will try again and again on each subsequent visit. Here is a look at some of the dishes we strongly believe deserve to be eaten every time one sets foot in Japan:
Sukiyaki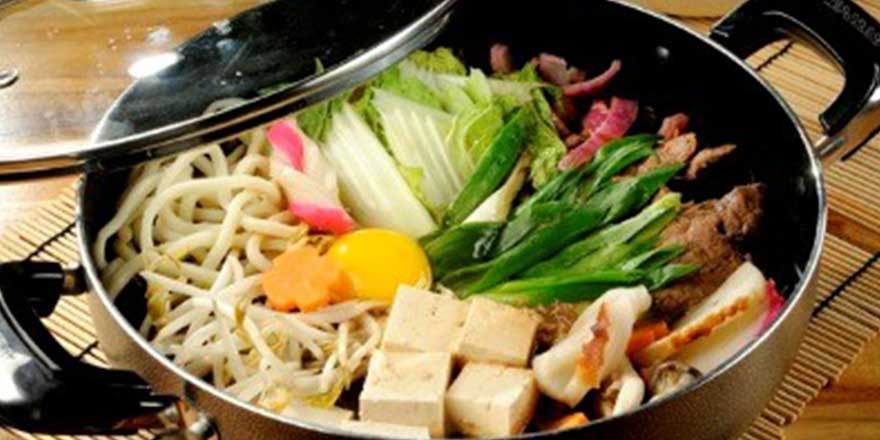 This is a traditional dish served during the winter in Japan. It is the dish you would like to eat to get warm and keep away the cold. Sukiyaki is cooked and served at the table and it primarily consists of thinly sliced beef which is cooked slowly together with greens. Mirin, sugar and soy sauce are used for the seasoning to give it a distinctive and sweet aromatic taste. The meal has been around since the 1600s and if you have never been in Japan during winter, then there are very good chances that you have no idea of how sukiyaki tastes.
Shabu-shabu
Shabu-shabu is another Japanese delicacy served and cooked at the table. It is a mixture featuring vegetable and thinly sliced beef, which unlike sukiyaki, are cooked very fast in a boiling broth before the entire mixture is dipped in a dark tangy sauce to give the sweet and distinctive taste. The dish has its origin in Osaka, though it also has its root deep in the Chinese pots. Currently, this is one of the dishes highly cherished by tourists and you will find it almost in most of the hot tourist joints around Japan.
Takoyaki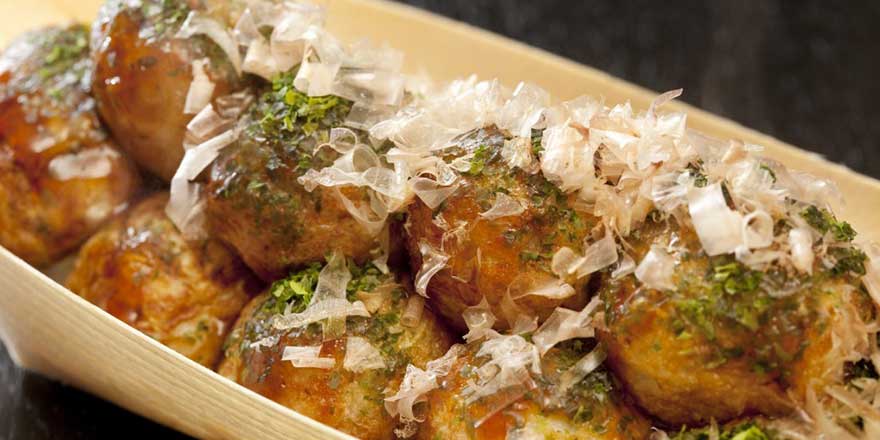 The site of octopus balls may be pleasing to your eyes, and you may find it hard to imagine just how they could go past your nose into your mouth. However, you will forget about all that when the taste of the crimpy dumplings hit your taste buds. Takoyaki features hot balls of butter which are then filled with sliced octopus green onions, pickled gingers, and a few tempura bubbles. The assortment is then covered in bonito flakes and a special BBQ sauce known as mayo. This is a common delicacy you will find in most of the streets in Japan, and one you must try, irrespective of how many dumplings you have had in your life.
Okonomiyaki
If you thought you have tasted all the great pancakes in the world, then wait until you taste okonomiyaki in Japan. The name literally translates to "how you like it," and before your mind wanders away, this is one of the most savory cakes you will ever taste in your life. The cake has a strong presence in the Hiroshima and Kansai regions, but you will also find it in the major food joints around the big cities. Depending on where you buy it, you will find the butter and the toppings varying, but you can always expect to find a blend of ingredients featuring thin pork belly, shredded cabbages, shrimp, squid, an assortment of other traditional vegetables. People from the west normally compare this pancake to the omelet and some also think of it as a Japanese version of pizza.
Yakisoba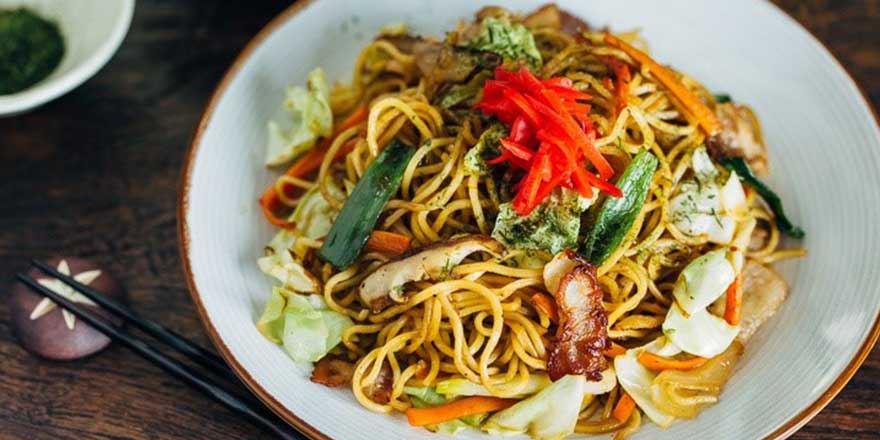 Noodle dishes are very popular in Japan, and there is such a dish you must never fail to try each time you are in Japan, then that must be Yakisoba. Yakisoba simply means "fried buckwheat" and it is a meal that became popular during the start of the 20th century, and since then, it has never left the Japanese food stalls. The meal feature fried wheat noodles with the vegetable such as green onions, carrots, cabbage, and pork. It is then flavored using pepper, salt and of course, the yakisoba sauce before being served with garnishes like bonito flakes, mayonnaise, pickled ginger or powdered seaweeds. The meal is so versatile that it can also be used as a quick snack when served as a bun in the style of a hot dog.
Japanese Curry
The British were responsible for introducing curries in Japan and this was around the same time when India was a colony of Great Britain. Currently, Japanese have more carries than the British, and one you should never miss is the authentic Japanese curry. In fact, the Japanese curry is more of a national dish and it can be taken at any time of the day, including during breakfasts. It is available in three main forms which include curry bread, curry udon, and curry rice. Though this particular curry came from Indian curries which were introduced by the Brits, the curry has evolved tremendously in taste and it tends to be a little sweeter and thicker than most of the curries you will come across.
Yakitori
If there is a street food you must try out in Japan, then that must be yakitori. It is a delicious street food that is incredibly popular in Japan and it mainly features small servings of grilled chicken on skew sticks, though you could also find quail, beef or pork in the skews. They are just one-sized bites and they release a tremendous amount of flavor when they land on your tongue. You will find the vendors selling them from small carts in the streets.
Kakigori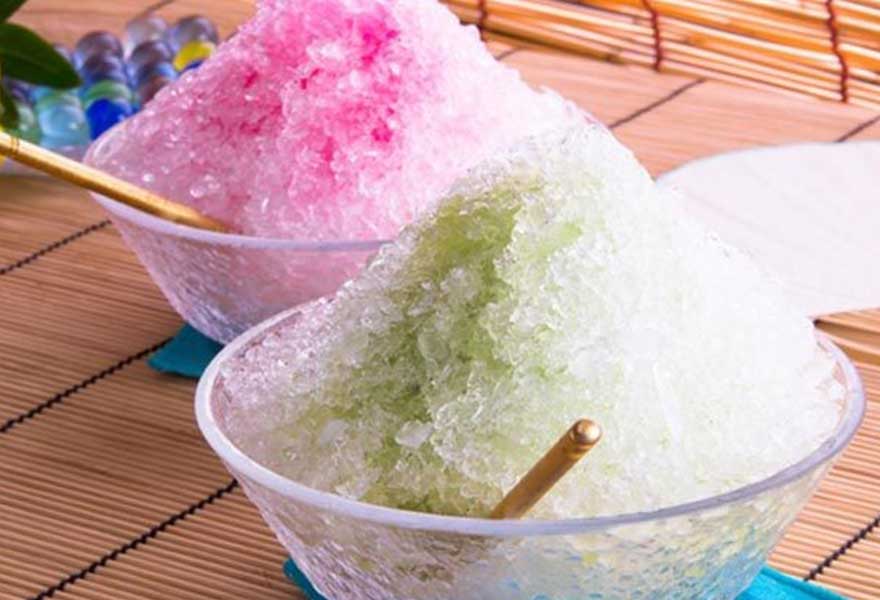 During the months of summer, kakigori becomes a staple rice treat in the entire country. It is easy to mistake it with your regular snow cones, but it is different in the sense that it is a little fluffy and has some light concoction and is usually eaten with a spoon. Some shops will serve it to you with a shiratama, red beans, or ice cream sweetened with condensed milk.
*Disclaimer: Sponsored post