Budget Traveling With Children – The Survival Guide Edition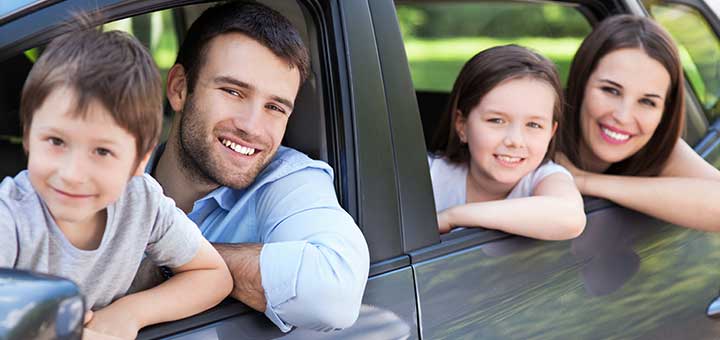 Oh, the good old travelling with young children… and older children… well, children in general! On the Balkans, they have their proverb for cases like this exactly – visit the public bath with your children and you can expect them to eat the soap! In fact, when travelling and going on a holiday with your children, you can expect them to do far more impressive things than simply eating your soap!
Do not get us wrong, not that we don't love children, or we don't think that they truly need to travel the world and enjoy everything our planet has to offer, so they can get very cultured, expand their worldview and simply have fun, but it could be pretty difficult for the parents and all adults around to survive such a journey. Difficult, but not impossible, indeed. However, travelling with children, especially young ones, is a pretty stressful experience for them too, so make sure you are going to be twice more stressed. But travelling with your children could also be a very charming, interesting, exciting and rewarding experience, so don't let the few difficulties and inconveniences make you feel down.
If you have your own children, you know that it all takes its toll on your finances, but this does not mean that you need to ditch your travelling dreams, plans and desires entirely until your kid grows up and goes to university. In fact, even if you are an on a budget traveller, travelling with your children is still not mission impossible and with a bit more creativity and some helpful tips and ideas on your hand, you can make some wonders.
Although having children, especially in the first few years, could be a pretty expensive, demanding and overall exhausting experience, traveling and going on a family holiday is not simply completely possible, but generally the best remedy to all the stress and hassle, a truly rewarding and great experience for both young fellows and adults. The first important things you need to keep in mind is that travelling with toddlers CAN be affordable, but you need to be well-prepared and extra creative to make it that way. Every adventure you ensure for your children, every exciting experience you provide them with, is going to be a very valuable and educational experience for them… and for you, that's for sure!
As the time goes and your children start growing older and older, you will find it harder and harder and more and more limiting to be able to put your work and children's school on hold. So travelling with toddlers is one of the best opportunities for you, because soon you will find yourself and your holiday plans limited to a time slot when millions of families over the world are going on holiday and naturally the holiday prices are at their peak in this time period. So be smart and help your children getting to know the world since they are very young, grow the seed of love for travelling into them and this will be a very rewarding experience for the whole family. Before your children hit school age, this is the best opportunity for you to plan a family holiday, indeed.
Destination
First and foremost, picking the right type of destination for the whole family is the most important thing you need to consider. Of course, you might be limited by budget, time and a number of other things, however, your most important priority is selecting a destination, where everyone would feel great and each member of the family will find something for themselves. In this thread of thoughts, if you are travelling with very young children, try to stick to closer destinations and forget about the very distant ones.
Most of the young children and toddlers are not exactly patient and a long journey could be very stressful for them. Additionally, you will truly enjoy to find out how many wonderful things your neighbourhood has to offer. So even if you are travelling abroad, choose countries and places that do not require hours and hours of travelling and sitting in an aeroplane. After all, you know how nerve racking a long journey could be for you, just imagine how difficult it would be for a kid. Furthermore, choose a place that offers enough excitement and interesting experience for your children too. We do understand that you are most probably in a crucial need of an extra relaxing holiday with days spent laying by the pool and having massages, however, we are more than sure that this type of holiday is not necessarily going to be the best for your children.
In general, kids are usually very active and full of energy, plus it is pretty hard to keep them engaged and grab their attention for more than a handful of minutes. So make sure to choose a place that offers a lot of entertainment and cool things for your children too, a place they can have fun at. A location that will offer a handful of opportunities for family fun would be the best thing in general. A place, where you can visit the beach, have a nature walk, spend a day in a more hectic environment of a bigger city, rest in a smaller or more private town will offer enough dynamic for you and your children. Make sure to find a balance between relaxation, entertainment, culture, fun. And be realistic – you cannot expect your children to go hiking with you, spend the whole day shopping, or be able to reach to this very amazing, but very off the beaten track beach is hidden somewhere.
Budget
When it comes to travelling on a budget with your toddlers, one of the best recommendations is setting limits on your budget and making sure you stick to them. We know that it could be very difficult for you to say no to your kids and refuse to buy them something, but simply imagine how the excitement of visiting a new and interesting place will soon grow into your children wanting to have and try everything their eyes set on. One of the best strategies is to try keeping your living costs on a par with what you would usually spend at home.
Eating
In fact, eating out could be one of the best parts of your holiday, but also one of the biggest expenses, when you are abroad. Eating out is way cheaper and also a way more secure way that everyone's tummies will be a fool because your young children might turn out to be not exactly fans of the local cuisine served in restaurants. On another hand, you can still enjoy the authentic food of the country you visit, because you can still buy the local products from the local supermarkets and stores.
Package Holiday
Package holidays and all-inclusive offers are also a good strategy if you are on a family holiday. All-inclusive offers are great because they allow your family the flexibility to choose whatever they want to eat and whenever they want to eat it. Additionally, many package holidays turn out to be a lower-cost deal than independent travelling, so have a look at what your local travel agents have to offer.
Traveling with kids under two years
When it comes to the most of the destinations around the world, if your children are under two years, they are usually not charged for anything. Also, kids under two pay a small fraction of the original price, when it comes to flights and accommodation.
Camping
Camping is yet another great option for going on a budget-friendly family holiday. You will also soon find out that your children enjoy camping, being in nature and enjoying the freedom really a lot, a lot more than you might ever expect.
Do you have any additional tips and tricks for travelling with your children?