10 Things You Learn When Visiting Eastern Europe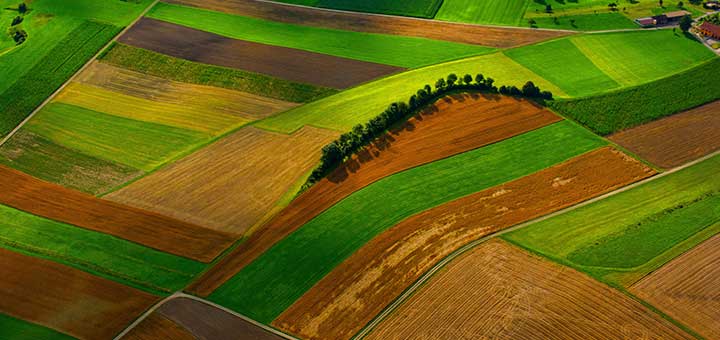 Eastern Europe is not necessarily the embodiment of the dreamiest holiday on this planet for many people, but this definitely does not mean that this region of the globe does not worth visiting. In fact and despite the many stereotypes, Eastern Europe is a truly magnificent and beautiful European region, where you can experience, try and enjoy so many wonderful things. Definitely a land of many quirky traditions and a blend of distinctive cultures, a place with a lot of hospitality and friendliness, amazingly beautiful nature with a vast variety of landscapes and some impressive cities and little towns. Eastern Europe could become one of your most memorable journeys, so you should definitely consider it for your next travel.
It might be mysterious, sometimes very overwhelming and a bit intimidating, often off the beaten track and definitely impressive in its diversity, Eastern Europe is a great destination for all kinds of travelers – from seekers of a good family vacation, through romantic couples in a search of intimate and secret little places, to the ultimate backpackers. But the best thing Eastern Europe can offer is a list of universal lessons and valuable experience that is hard to find anywhere around the world. Today we would like to pay attention to just a handful of the things you can learn when visiting and travelling to Eastern Europe.
Eastern Europe is bigger than you think
Looking at it on the map it might have the size of an average Asian country, but the whole region of Eastern Europe is pretty much making it all up with its amazing land, richly textured by culture, history and nature. In fact, a journey through most of the local capitals might sound like an easy-peasy concept to follow, but do not neglect the fact that waiting time for buses, unexpected breaks here and there, waiting on the stations, stopping with your hired car at some unplanned spots for admiring a beauty you didn't expect you can find there and so much more can take a lot more time than you have initially planned.
Eastern Europe gets hot
In general, Eastern European weather is pretty mild all year round, but when it comes to the summer, temperatures of 35 degrees and below are considering freezing cold, especially if you are in the southern parts of this region. Do not forget that and keep in account that if you are going to visit the Eastern European countries in the summertime (between May and October), things like a bathing suit, flip flops, light clothes, sun protections, etc. are necessities.
Eastern Europe takes drinking very seriously
While the region still struggles with a lot of myths and stereotypes, it is important to mention that everything you have heard about the drinking habits of eastern Europeans is quite the truth. Most of the countries in this region have their own natural alcoholic drink they are particularly proud of and you will feel obligated to try what the local drinking scene has to offer. Do not miss to try all the amazing local drinks (no matter how quirky they might sound at first), but keep in mind that most of these are way stronger than what you are used to at your local bar. Eastern Europeans know how to drink and you are most probably learning it too by the way it is time to go back home.
Eastern Europe has strange toilets
Well, not that widely spread around the whole region anymore (do not think that Eastern Europe is somehow a representation of the ancient and non-developed world), but you might be surprised with how old school the toilets in some Eastern European places are. And when we say old school, we talk about holes in the ground, where you can answer the nature's call. Very intimidating and stressful at first, you can get used to it at some point. Perhaps it is a good time to start emphasising on the squatting sessions, while you are at the gym.
Eastern Europe has a universal language
Well, not exactly. Of course, every Eastern Europe has its own language and try not to remind the locals that most of the languages sound not that different from each other, otherwise you are at risk. Instead, make sure to learn a few universal words that usually sound pretty much similar in the most eastern European languages and you can go a long way knowing these. On the other hand, everyone in Eastern Europe has at least a basic level of English, so do not worry about the linguistic barrier – it is not existent here. No matter what language you speak, you are going to end up sharing a table with the locals and enjoying their local alcoholic drinks, which is definitely a start of a good friendship.
Eastern Europe has different trains
And by different trains we mean that trains in Eastern Europe are almost never on time, never clean and never comfortable. In fact, how eastern Europeans understand the concept of travelling by train is the cheapest way of transportation, but definitely not the safest and most comfortable one. Eventually, you are going to reach the destination you are aiming, but do not be impressed if you are a few hours late. Still, it is all a part of a unique adventure, so go ahead and try it!
Eastern Europe does not like euros
Well, not that eastern Europeans really do not like euros, but except Slokavia and, unofficially, Montenegro, all of the other countries have their own currency and you cannot pay anything in euros. The leu, the lek, the lev – it is definitely confusing, hard to remember, even harder to understand and make sure you are not paying too much, but this is how it is and you might want to step up to your currency game.
Eastern Europe has invented partying
Probably, we are not sure about this part of the history, but it looks like you have never partied properly until you have been to and partied in Eastern Europe. Besides knowing how to drink, eastern Europeans definitely know how to party and have fun. People that are naturally good at celebrating life and the little joys and pleasures it has to offer, friendly and funny, kind-hearted and entertaining, you will find it amazing to party in Eastern Europe with the locals. The best part is that the local bar and club scene is very well-developed anywhere in Eastern Europe, so you are guaranteed to find and experience many wonderful, atmospheric and charming places you will definitely remember for a lifetime.
Eastern Europe is the best place to eat
Forget about Italian, Chinese and Indian cuisine, because if there is one region on Earth, where food is simply divine, this is surely Eastern Europe. Although every country has its distinctive cuisine, you will soon discover that in general, the regional cuisine is a perfect blend of flavours, scents and colours you cannot enjoy anywhere else in the world. Finger-licking, delicious, sometimes a bit strange and quirky, really flavourful and enjoyable, fresh and memorable, there is not a single eastern European meal you won't be impressed by.
Eastern Europe will make you want to come back
If you disagree with any of the above-mentioned statements, this one is impossible to not agree with. Eastern Europe is this magical place that you probably do not expect to be so impressed by and intrigued with, but only one road trip throughout the region is enough to make you feel like you have just discovered your new favourite land in the world. There are so many reasons to make you want to return, especially the fact that this region of the world is so diverse, unique and wonderful that is hard to experience and explore all its charms in a lifetime. So make sure to come back soon and you will not be disappointed to find out that there is so much more to see and experience, when in Eastern Europe.