Top Places to Have Kulhad Chai with Breakfast in Delhi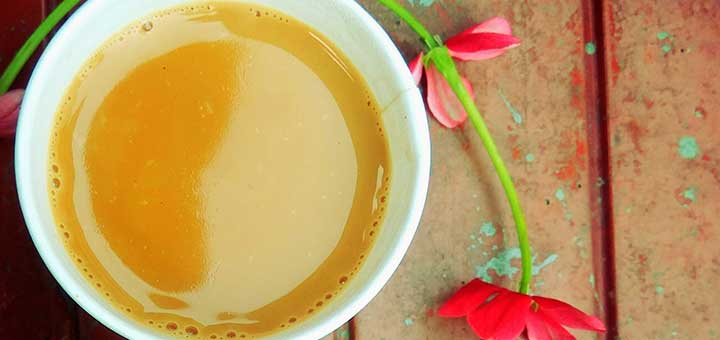 When it comes to having desi food in Delhi, many things come to the mind. Regardless of the weather, the Indian chai or tea tops the list of favourite beverages for most people, which they have mastered in preparing it in various flavours. However, the good old chai that is prepared with milk, tea leaves, sugar, and water is the most common and refreshing one. And it tastes even better when the seller makes the tea in an earthen pot and serves it in a kulhad or clay cup.
If you were not living under the rock until now, you would have surely seen or heard about Kulhad Wali Chai. The tea sellers cook the tea with the help of a pre-heated tandoor or a large earthen pot and then serve it in smaller cups made of clay. The smoky flavour of the chai is the USP of it, which tastes even better in the kulhad. If you are in small towns of India, you may easily find this kulhad chai, but it is a rare thing to find in Delhi and other Indian metropolitans. Let us see where in Delhi you can find this age-old kulhad chai.
Muchhad Di Chai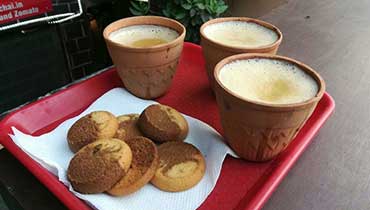 The most famous name in Delhi when it comes to the delicacies and deviations of tea is Muchhad Di Chai, which is located at a distance of just a few meters from the Saket metro station. You can take an auto-rickshaw from the station to reach the Garden of Five Senses and find this humble outlet. However, the auto-rickshaw drivers in Delhi are infamous for overcharging from their customers. If you are a tourist, you can hire Self-Drive Cars in Delhi and discover the historical monuments in South Delhi as you proceed to your culinary excursion.
When you reach Muchhad Di Chai, don't underestimate the vast variety of tea and breakfast snacks you will find here. You can come here any time of the day to have a seat and spend a few hours with options of snacks along with a delectable cup of kulhad chai.
Raju Da's Tea Stall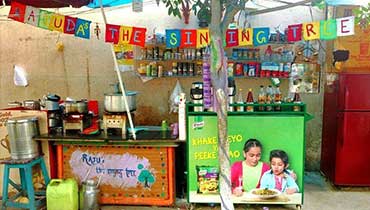 This quaint place in CR Park is a must visit during pre-winters or even during the coldest weather in December and January. The tea that they serve in different variants is simply awesome, and the kulhad chai is obviously what you are looking for. However, the best part of this tea stall is its location, which is in front of the Market Number 1 of the locality. You get to sit on the cemented seating created around two trees, which also have good old speakers installed on them. You can have more than just one cup of kulhad chai listening to the old Hindi and Bengali songs. Don't forget to admire the beautiful scenery of the area during winter. You will often find at least a dozen people at this place late in the evening, many of whom are students and artists.
Tandoori Chai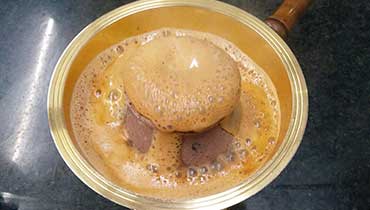 If you live anywhere near Shahadra in Delhi, you must go to the Tandoori Chai tea stall to fetch a cup of kulhad chai. The place is situated in the street called Madarse Wali Gali, near Jafrabad Metro Station. Although you may not find it easily, it is all worth the hassle once you get your cup of tea. And you may want to have one more cup of your favourite chai just to spend more time at the place.
Mister Chai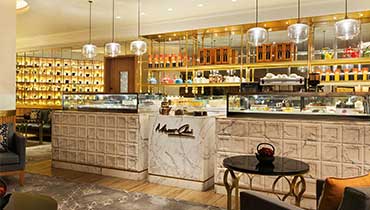 When you are anywhere near Connaught Place in winters, do not forget to visit the Shangri-La's – Eros Hotel on Ashoka Road. You will have to shell out some more money to find the old-school kulhad chai at this place. This posh place is for you if you have a taste for urban settings only, but you do not want to forget the authentic taste of the Indian kulhad chai.
The above-mentioned chai outlets are just a few places, in addition to many more unsung heroes of Delhi, where you can find the heavenly beverage called kulhad chai. Don't forget to visit all of them and discover many more chai-wallahs in Delhi as you hang around.